Nestled in a surrounding of greenery and water, opposite the majestic Pennafort Canyon, this wonderful hostellerie enjoys a terrific location, just halfway between the...
Préférez le snack-chic au fast-food Ce n'est pas parce que c'est de la restauration rapide que l'on n'a pas le droit à une vraie pause...
Taillevent, le restaurant de Jean-Claude Vrinat est l'un des plus célèbres établissements de luxe et de prestige du monde de la gastronomie. Dans ce...
by Joan Forster Scott Winant (Director) and Winnie Holzman (Writer) have joined forces to create their first feature film, "'Til There Was You," and the...
LISTEN TO FRENCH CAFÉ MUSIC 24/7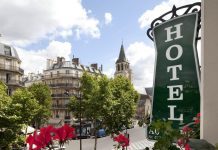 153, Boulevard Saint-Germain - 75006 Paris Hotel AU MANOIR SAINT-GERMAIN DES PRES : an exeptional location ! Our visitors are sure to experience all that...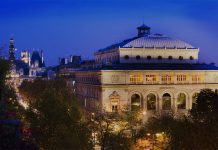 20, avenue Victoria - 75001 Paris The Hotel Britannique is not just British in name. It has cultivated the English style of courteous service in...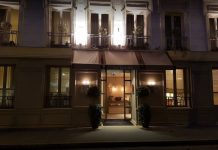 16, avenue de Tourville - 75007 Paris Located between the Dome of the Invalides, the gardens of the Rodin Museum and the Eiffel Tower, the...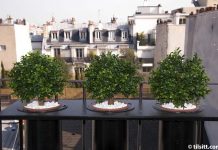 23, rue de Brey - 75017 Paris Located in the "Arc de Triomphe" area, a few steps from the Champs-Elysées, the Tilsitt Etoile Hotel offers...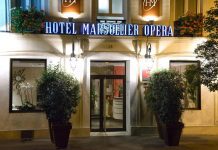 13, rue Marsollier - 75002 Paris In the Heart of the old Paris, close to the business district, department stores and some of the most...
Html code here! Replace this with any non empty raw html code and that's it.