By Jenny Batlay For those of us lucky enough to have known "Haute Cuisine" most of our life, a visit at Cafe Boulud is...
Chemin du Four des Maures. (à St-Clair)., 83980 Le Lavandou The Hotel Belle-Vue is situated between Hyeres and St. Tropez, facing the "Golden Islands". It...
par P. B. The 8 passenger STELLA is of classic Dutch design with rich, traditional paneling throughout. Refurbished in 1991, she has central heating and...
By Jenny Batlay // "Les Rendez-vous de Paris", is the 27th film of the famous French Director Eric Rohmer whose well-known...
LISTEN TO FRENCH CAFÉ MUSIC 24/7
BEST DESTINATIONS IN FRANCE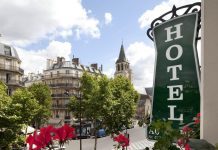 153, Boulevard Saint-Germain - 75006 Paris Hotel AU MANOIR SAINT-GERMAIN DES PRES : an exeptional location ! Our visitors are sure to experience all that...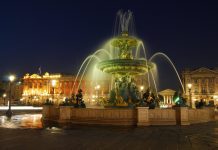 9, rue Greffulhe - 75008 Paris Hotel de charme entirely renovared a few steps from department stores, Madeleine church, and the Opera house, the Queen...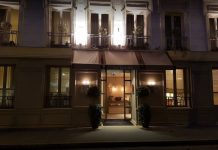 16, avenue de Tourville - 75007 Paris Located between the Dome of the Invalides, the gardens of the Rodin Museum and the Eiffel Tower, the...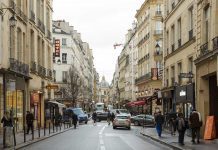 9, rue de l'Ancienne Comédie - 75006 Paris The Hotel the LEFT BANK SAINT GERMAIN, is proposing you 31 rooms in typical environement of St...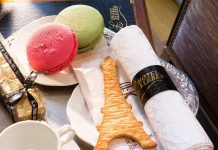 7, rue de Belloy - 75116 Paris Next to the Champs-Elysees avenue and the Eiffel Tower, in the heart of the business centers, Ambassies, Ministries,...