Le Marais, literally "the swamp", was originally exactly that. It wasn't until the 13th century that convents came to the area and it began to develop life and culture. The neighborhood became part of Paris when Charles V reinforced and extended the city wall constructed under Philippe Auguste. Charles V then moved to the Hotel St-Paul in the Marais, but his successors preferred the Hotel des Tournelles. It was here that Henri II died, following a wound from a tournament. Catherine de Medicis later had the mansion torn down.
The Place Royale (now the place des Vosges), built by Henry IV, was finished in 1612 and the Marais became a very stylish neighborhood, home of many grand French mansions and "salons", a sort of intellectual and philosophical conversation group. But after the Henry IV's assassination (by Ravaillac) and Louis XIII's accession, the high society left the area and it was taken up by artisans and small industries.
Today, a trip around the Marais shows the numerous restorations it has seen. The neighborhood contains some of the oldest buildings in Paris, and their architectural treasures make the Marais a charming and unforgettable place to visit.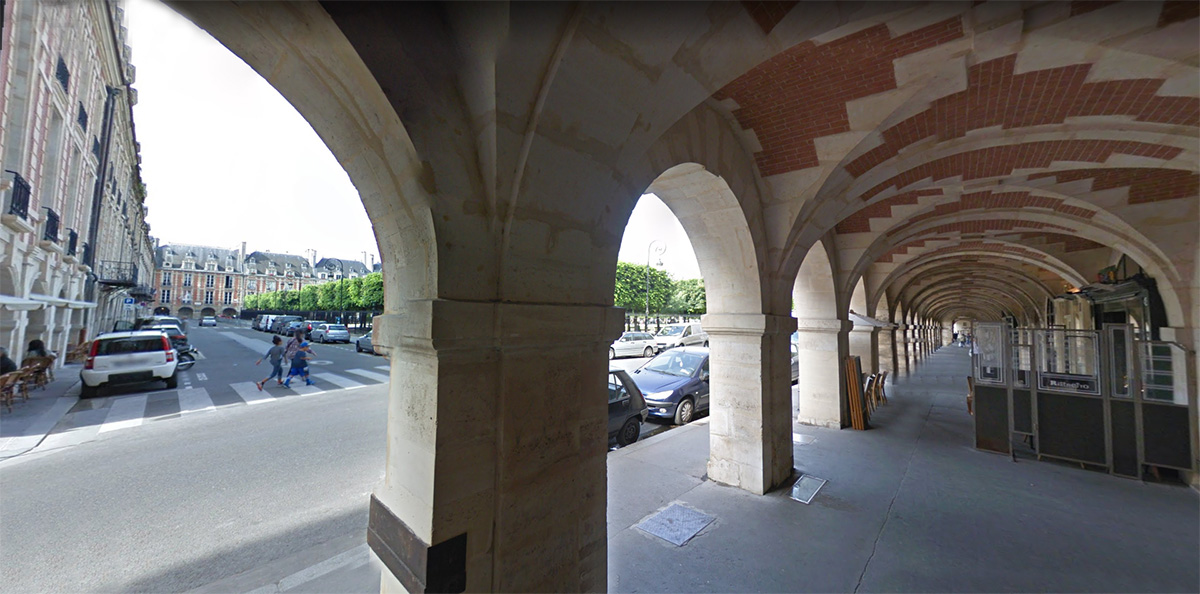 The churches of St-Eustache and St-Germain l'Auxerrois held the first Parisian marketplace, dating from the beginning of the 12th century. In 1183, Philippe Auguste enlarged the marketplace and built a shelter for the merchants, who came from all over to sell their wares. For centuries, until the marketplace was moved to Rungis, The Halles were the "stomach of Paris". The liveliness once associated with the area has disappeared, even if the new modern shopping mall, the Forum des Halles, still attracts a large number of people. On the other side of Boulevard Sebastopol, a very controversial building project resulted in the Pompidou Centre which until very recently attracted the largest number of people of any attraction in the city, including the Louvre. It is the home of the National Museum of Modern Art, and has a fascinating and rich collection of modern works. It is also the home of many temporary exhibitions, and a large public library.