The Romans, after having conquered the Parisii tribe in 52 BC and taken up residence on the Ile de la Cité, extended their settlements little by little along the Left Bank of the Seine. They eventually reached what is now Mt. St-Geneviève, which got its name from the brave girl that banded the Parisians together during the barbarian raids. The Romans built a Forum, a theater and amphitheater, an aqueduct, thermal baths, as well as laying main roads through the area (such as the modern Rue St. Jacques). Traces of this ancient era still remain today; especially at the Cluny Museum, site of an old thermal bath.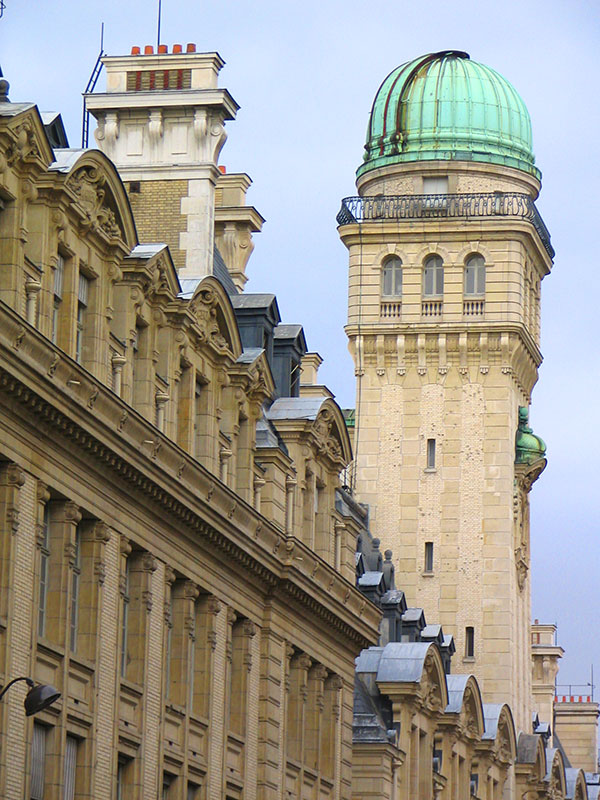 In the 12th century, the University of Paris took up residence in the old Notre-Dame cloister on the Left Bank; ever since, the whole neighborhood has been marked by its scholarly traditions. In 1253, Robert de Sorbon founded a school for the poor that over time gained international renown: The Sorbonne. The allure of the Sorbonne attracts huge numbers of students; it has been a powerful center of learning throughout its history.
The Latin Quarter got its name because Latin was spoken here, and was in fact the official language until 1793. The university tradition lives on in this neighborhood, seat of the famous student protests of May 1968.
Many rich monuments are also to be found in the area. The Pantheon, located on the top of Mt. St-Geneviève, looks out over all Paris. Tourists often love to stroll through this quaint, historic area; its many cafés, restaurants, theaters, and little bookshops make it a lively and attractive place to visit.
Luxembourg
This area of the fifth arrondissement, now the Palace and Gardens of Luxembourg, was originally a Roman camp. Before the Carthusians came along in 1257, the neighborhood was ill-reputed and considered to be "evil". The monks converted the area into a flourishing monastery. In 1612, Marie de Médicis bought the Duke of Luxembourg's mansion and made it into a palace. It was designed by Salomon de Brosse in a Renaissance style inspired by his native Tuscany. Despite her exile and banishment from Paris, Marie's palace remained the property of the royal family until the Revolution. The gardens grew and are now a marvelous area to walk, play, or sit and watch passers-by. The Luxembourg Palace is currently the seat of the Senate. Also of note in this neighborhood is the church of St-Sulpice, one of the largest churches in Paris.
Jardins des Plantes
The Lutecian Arenas, one of the few traces left of the Gallo-Roman era, is one of the unique features of this lively area of Paris, where the restaurants and bars along the Rue Mouffetard give its inhabitants a whiff of summer all year round. Aside from the Jardin des Plantes itself, the Paris Mosque, the Arab World Institute, and the new Bibliothèque Nationale are among the many offerings of the neighborhood.