Disclosure: This page may contain affiliate links.If you click on them we may earn a small commission.If subsequently you make a purchase, we might earn a little more.As an Amazon Associate we earn from qualifying purchases.There is no cost to you.see
Our Disclosure Policy
for more info.
Toulouse the capital of Occitanie
La Ville Rose, the pink city of Toulouse so dear to Claude Nougaro, leaves no one indifferent. With a fascinating history, an attractive quality of life and an ever-increasing number of attractions, you will never be bored here. Visiting Toulouse is like entering a colourful world with a thousand opportunities.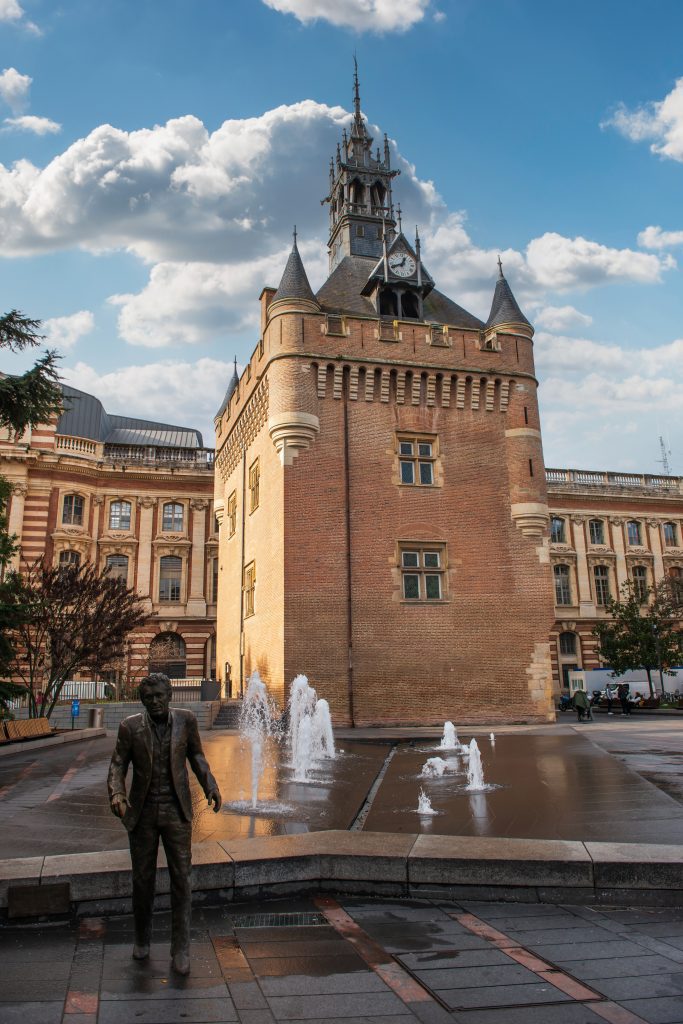 The capital of the Visigoth kingdom in the 5th century is today a dynamic and pleasant city where everyone takes the time to enjoy life while it is teeming with exciting things to do.
Whether you come for a weekend or an extended stay of several days or weeks, Toulouse will delight even the most demanding of us. What are the 5 must-see places in the city? What if we stay for two weeks? You will find all the answers to your questions in this detailed guide to Toulouse, the capital of Occitanie and the fourth-largest city in France after Paris, Marseille and Lyon.
Toulouse. A city with a unique atmosphere.
Toulouse is undeniably one of the most beautiful cities in the South-West. It is undoubtedly far from the sea but resembles a cocoon of colours where the pretty cobbled streets follow the more lively and modern districts. Take a tour of Saint-Cyprien to discover its diverse and cosmopolitan nature. You will find a plethora of varied shops, exotic restaurants and trendy bars. This is the district where students meet, ready to dance until the night's end. For architecture enthusiasts, go to rue Croix-Barangon in the heart of the historic district.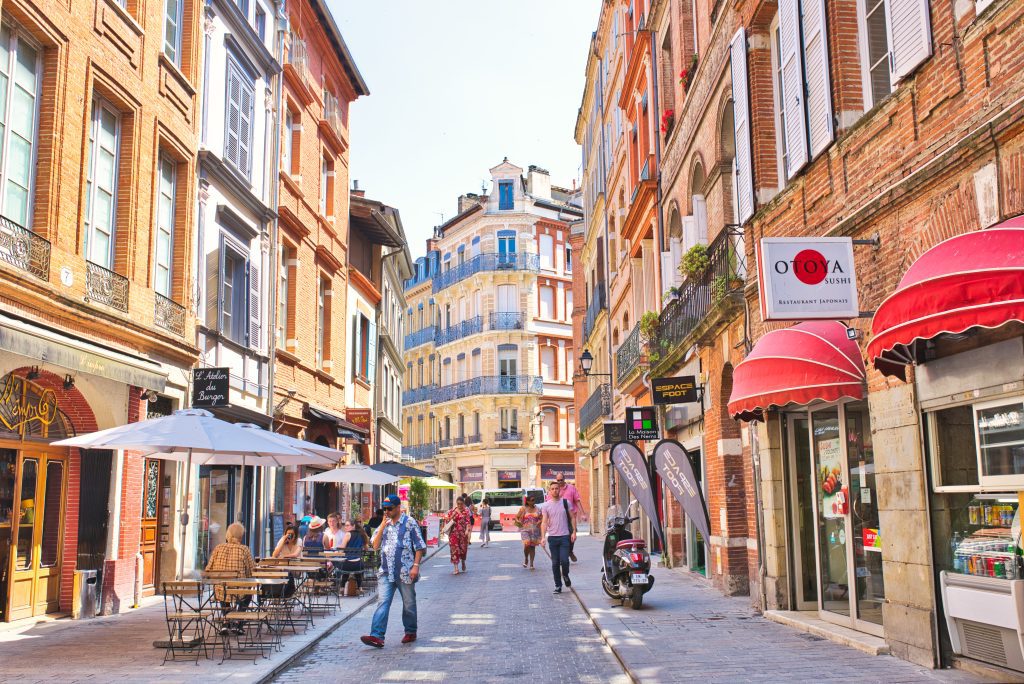 It alone symbolizes the charm and soul of Toulouse and is illustrated by its remarkable buildings in pink brick. This terracotta brick has been used since antiquity. It has allowed the city to develop a sustainable economy over the centuries. This unique mix of architecture, dynamism, and multiculturalism allows Toulouse to attract more and more tourists and residents… and capture their hearts!
A weekend in Toulouse: the essentials
You have decided to visit Toulouse for one weekend but need to know where to start. Here are our top 5 must-see places and experiences in the pink city.
1. The Basilica of Saint-Sernin: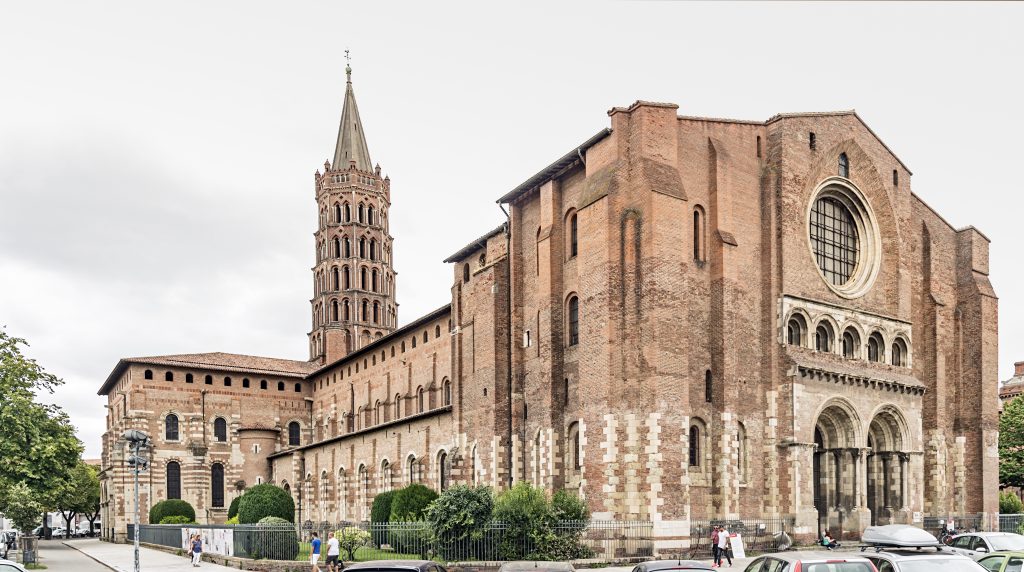 Listed as a UNESCO World Heritage Site, the Saint-Sernin Basilica is one of the most beautiful Romanesque monuments in the country. It is named after the first bishop of Toulouse and attracts thousands of pilgrims every year. It is particularly imposing in size and full of treasures. It is worth mentioning the superb paintings that adorn the walls of the building and the sarcophagus of Bishop Saint-Saturnin.
2. Capitol Square: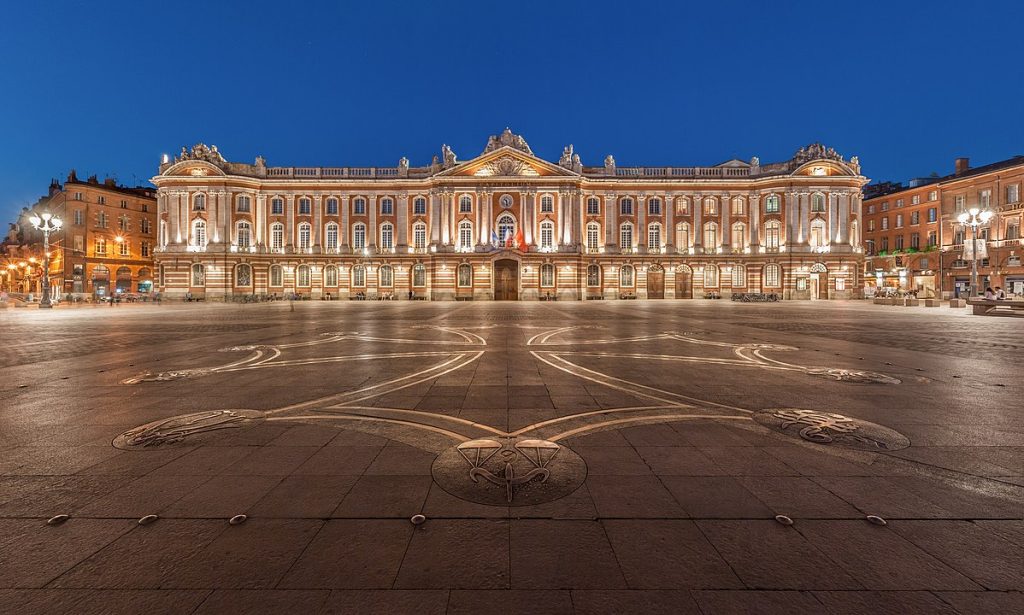 A place that you must not miss if you go to Toulouse. The Place du Capitole, entirely pedestrianized, impresses with its splendour, architectural beauty and its grandeur. At the square's centre is a huge Occitan cross, and it is lined with elegant pink brick buildings, including luxury hotels, the Town Hall, the theatre and the famous Capitole. Built from the twelfth century to accommodate the capitouls, the ruling magistrates, it was not until 1750 that the architect Guillaume Cammas enshrined its nobility thanks to a magnificent facade with columns. It is possible to visit the interior of the Capitol to discover richly decorated and furnished rooms. A real leap into the history of the city! Otherwise, you can always stroll quietly on the square, which will reveal all its beauty in sunny weather or at nightfall.
3. La Cité de l'Espace:
Particularly appreciated by families and budding scientists, the Cité de l'Espace is twenty minutes from Toulouse and can be visited in a few hours. Stay a good afternoon or even a whole day to thoroughly enjoy the multiple exhibitions, activities, workshops, and conferences. For example, you can walk through the different modules of a Mir station, see an actual Ariane 5 rocket, or "attend" satellite launches.
4. The Canal du Midi:
Also classified as a UNESCO World Heritage Site, the Canal du Midi allows you to enjoy a natural break in this urban environment. This navigation channel, whose work began in the 17th century, joined Toulouse to the Mediterranean. The city has built a Greenway along the canal between Toulouse and Avignonet-Lauragais. It is accessible by bike, rollerblades or on foot and takes about 3h 30 to cover. Not arduous, it allows families or solitary walkers to discover the natural wonders of the canal: its large plane trees, its typical plants of Occitania or even the fauna that depend on the canal to live. You can also discover typical villages, locks and canal bridges.
5. The Violet House: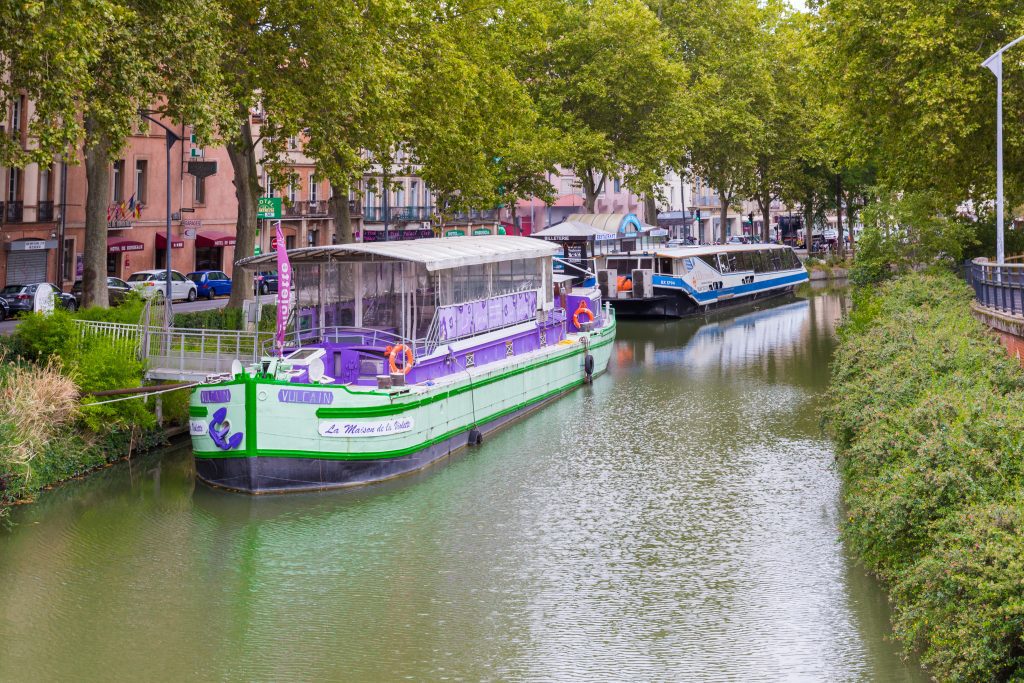 Perhaps slightly less known than the previous places, the Maison de la Violette particularly seduced us with its originality and charm. You should know that the violet is the city's symbol and deserves a dedicated museum! This one is in a barge located on the Canal de Midi. Everything here is devoted to this little flower. We learn to cultivate and use it in gastronomy, perfumery or everyday objects. It is possible to participate in many workshops, and the charming shop makes you want to buy everything. A museum like no other.
Continue your stay in Toulouse.
The lucky ones who have more time will have the opportunity to discover, besides the abovementioned essentials, colourful places and less well-known monuments. Not to mention the typical Toulouse experiences to live at least once in your life!
Two thousand years of history.
A stay of one or two weeks in Toulouse will allow you to dive more deeply into the city's history. The Roman heritage is still very present in what was once called Tolosa: many ramparts and three gates can still be seen today. On the other hand, the Couvent des Jacobins will take visitors back to the Middle Ages to discover fascinating stained glass windows and a rather strange spiritual atmosphere. The palm-shaped ceiling alone is worth seeing, as are the relics of St. Thomas Aquinas. Old Toulouse is full of buildings that have marked the city's history. We strongly advise you to visit it with a guide to understand all its richness.
An omnipresent nature.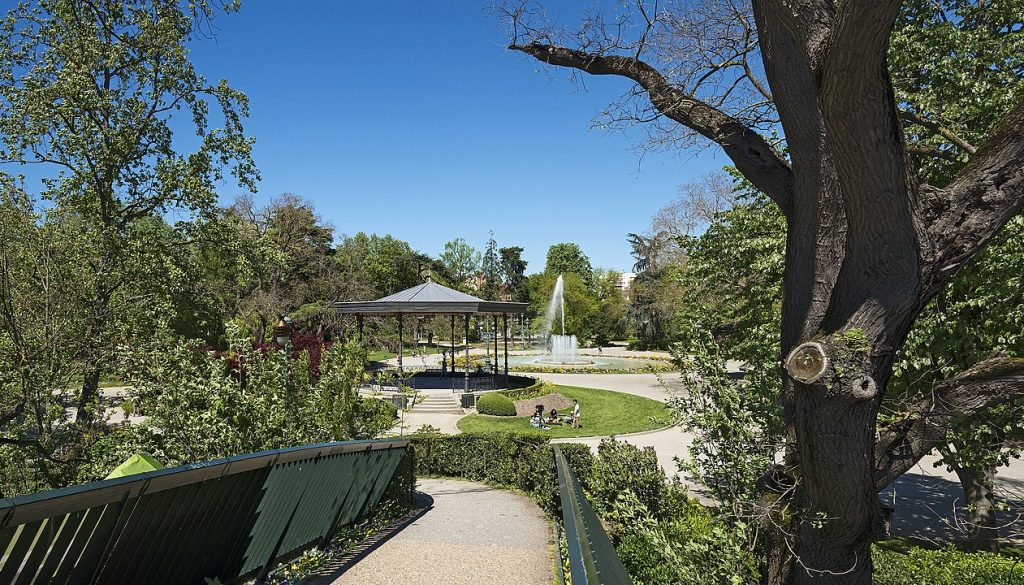 We told you about the Canal du Midi already, but know that Toulouse has around 160 parks and gardens, allowing everyone to fulfil their greenery needs. It is a truly green city with three flowers on its badge, granted by Villes et Villages Fleuris. Among the most beautiful and popular parks are the Jardin des Plantes, the Jardin du Grand-Rond and its bandstand, and the Jardin Royal and its soothing lake. These parks are to be visited in each season to follow the different stages of flowering of trees and plants. In the spring, be sure to take a trip to the Japanese Garden to admire the flowering cherry trees and enjoy the zen of the place.
Typical Toulouse experiences.
If you are in Toulouse during the rugby season, you must get a ticket for a match between Toulouse and another major team. The atmosphere is simply crazy, and in these games, we fully grasp the love of Toulousains for rugby and their team. This joyful brouhaha often continues long after the match in the many bars and nightclubs of the city.
For fans of good food and parties, we encourage you to attend the Nocturnes de Victor Hugo. Every Thursday, the market lasts until late at night, and many Toulouse residents flock there. In addition to the usual stalls, tempting food stalls and music groups animate this joyful tradition.
What about food in all of this?
We obviously cannot talk about Toulouse without mentioning the pleasures of the table. And there are plenty of them in Toulouse! Between starred restaurants and more popular brasseries, gastronomy is central in this city steeped in tradition. Cassoulet is, of course, mandatory during any stay. Still, you can also be tempted by the famous Toulouse sausage or Fénétra cake for a sweeter note. All are complemented by numerous red, white and rosé wines from local grape varieties.
Toulouse is one of our all-time favourite cities, and we fully understand those who wish to return there as soon as they leave! We hope this guide to Toulouse has allowed you to discover a unique city where tradition and modernity unite wonderfully. The remarkable architecture propels it among the most beautiful cities in France, and its many museums, churches and monuments give it an exciting cultural dimension. Finally, let's not forget the variety of typical Occitan experiences to discover.