Disclosure: This page may contain affiliate links.If you click on them we may earn a small commission.If subsequently you make a purchase, we might earn a little more.As an Amazon Associate we earn from qualifying purchases.There is no cost to you.see
Our Disclosure Policy
for more info.
Le Tour Eiffel
Le Tour Eiffel was built in less than two years in the gardens of the Champ de Mars on the banks of the Seine. The Eiffel Tower was intended to crown the Universal Exhibition led by Jean-Charles Alphand of May 5 to October 31 1889.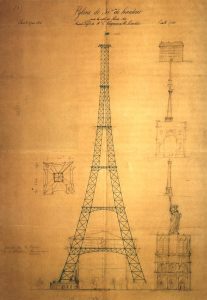 A competition was launched to erect a temporary tower 300 meters high for the exhibition. The project of the engineer Gustave Eiffel, designed by Maurice Koechlin and Émile Nouguier, was selected from among 700 competitors. Gustave Eiffel's company called on the architect Stephen Sauvestre in 1887 to implement the project. Eiffel bought out the shares of the other two designers giving him the exclusive rights to the tower which bears his name.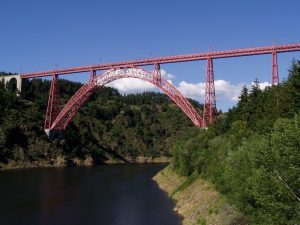 It has the iconic shape to offer maximum resistance to the wind, which was the most critical element to consider during its construction. The Eiffel company was also a specialist in wind resistance issues, having been involved in designing the metal frame of the Statue of Liberty in New York and the Garabit Viaduct in Cantal.

The tower is made of wrought iron. It is 317 meters high, and at least 18,000 metal parts and 2,500,000 rivets were used in its construction. Fifty engineers and one hundred and thirty-two workers participated in the two-year project.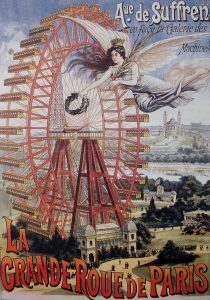 A Ferris Wheel was built for the Universal Exhibition of 1900 near the Champs de Mars. When the concession expired in 1909, the tower was saved thanks to installing a military and a civilian radio transmitter.
Since its creation, it has been repainted seventeen times, or once every seven years. According to its creator, painting is a guarantee of preserving a metal structure. It takes 25 painters using sixty tons of paint more than a year to cover it all. The hues have changed several times; initially brown-red, then yellow ocher and today bronze.