Disclosure: This page may contain affiliate links.If you click on them we may earn a small commission.If subsequently you make a purchase, we might earn a little more.As an Amazon Associate we earn from qualifying purchases.There is no cost to you.see
Our Disclosure Policy
for more info.
Recently updated on November 17th, 2022 at 05:53 pm
How to manage a wine cellar
Managing your cellar means working for your pleasure. We no longer drink by fashion, by tradition, but for enjoyment, fine bottles that we know how to make last because our knowledge has fortunately diversified.
To our great amazement, we met last year at a winegrower's in Madiranais, a young man whose cellar was far superior to those of eminent specialists. Why? Because this enthusiast chose his wines wisely and with insight without them being reputable grands crus… and he knew how to store them marvelously, to pamper them in an authentic cellar.
To help you understand how to treat your wines. We interviewed Régis Pichon when he was cellar manager for Maison Hédiard, in its heyday one of the finest grocery stores in Paris. He is now a successful grower in Languedoc. For him, a few well-respected basic principles guarantee a rewarding cellar.
LEFRANCOPHILE

. – How can you keep your wines in good condition?
REGIS PICHON

. –

 Hygrometry is the first element. The ideal rate is 80%. The corks maintain their mechanical quality by being at a constant humidity. The wine may leak if the cork dries out due to a significant temperature difference. The constancy of the humidity depends primarily on the geographical location of the cellar: it is more or less natural in the basement. In Burgundy, it is said that the more steps to descend, the better the cellar.
What if there are few steps?
We will choose a place far from any heating source and protected from natural light. An "air-conditioned cabinet" is a satisfactory alternative for about twenty bottles in apartments.
In a basement cellar, salt may be used to capture the excess if the humidity is too high. If it is not satisfactory, the soil could be covered with gravel, the watering of which causes natural evaporation. Avoid this, however, in winter, as there is a risk of developing fungi. The main thing is to avoid sudden temperature differences. It is advisable to maintain temperatures below 20°. Damage caused by heat is permanent. The wine undergoes fundamental, irrecoverable transformations. The whites brown a little, the reds give less distinct flavors…
Is there a minimum temperature?
I would be tempted to say there is none. The cold has a tendency to stabilize the wines. A minimum would be around 12°. The cold can especially favor the deposits of tartar. It looks like sugar on the cork, like snow in the bottom of the bottle. It is not harmful. The important thing is to have a flow of air in the cellar with two openings, one to the south and the other to the north… this avoids excess humidity and prevents mould….
What is the incidence of light?
It tends to degrade tannins, in particular natural light. It is necessary to have an individual switch and a subdued luminous flux. For this, there are sodium lamps. But naturally yellow-tinted bulbs or warm light 2700k bulbs can be a good solution.
Are there other elements from which the cellar must be isolated?
Firstly smells, wine interacts with the surrounding air, even through a cork. It can be contaminated by oil tanks or boilers placed nearby. Then, the vibrations, those of the metro, for instance, impact the lees, the nutrient materials of the wine. Because of their lightness, they tend to dissolve again. It is not desirable. Unless you build your cellar using anti-seismic methods, a gravel or sand floor remains a perfect solution. Not clay, which is undoubtedly pretty, but creates dust and is very sensitive to vibrations. The beaten earth is never ideal in a cellar because it retains all the stains.
How to store your bottles?
All must remain lying down, with a few exceptions, such as liqueurs, for example… Lying on racks, shelves, or specially designed metal supports…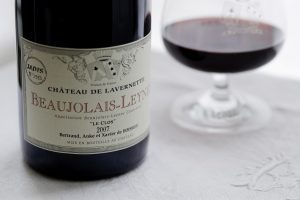 Is there no consumption time limit?
Yes and no. Some over-nourished wines tend to tire quickly. These are stirred wines, which the winegrower enriches by putting the lees back into suspension. It yellows them and gives them fat, but they should be drunk within four to five years. I advise the individual to ask the winemaker or supplier if they have been stirred and at what rate.
The aging time of the wines is entirely random. Overall, so-called dry white wines have a poorer ability to age than reds, whose tannins also support ageing. The accepted lifespan of a classified great red wine is about thirty years. For the others, it is between five and ten years. It is worth buying original cases of twelve and opening a bottle each year to monitor progress. For Champagne wines, everything depends on the disgorgement, that is, the date when we will expel the deposit from the bottle and put a final cork in it. Keeping then hardly exceeds four years to appreciate the champagne in its fullness.
Is there an order for the tasting?
It is less important to plan the wines to be served according to the dishes than to create a surprise. We can be sure that the choices in the middle of the meal will be the best because they correspond best to the spirit of the moment. Feel free to make the revolution at home and to drink sweet whites with cheese.
Our taste can accept many more things than we are generally told. What is the vintage? Who is the owner? How old is the wine? What time are we going to drink it? With what? With whom? These are all the parameters that make a wine take its rightful place and flourish.
Translated and updated from an original article first published in french 2001,republished 2019