Disclosure: This page may contain affiliate links.If you click on them we may earn a small commission.If subsequently you make a purchase, we might earn a little more.As an Amazon Associate we earn from qualifying purchases.There is no cost to you.see
Our Disclosure Policy
for more info.
9e Arrondissement de Paris- L'Opera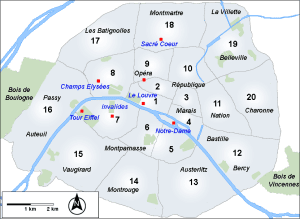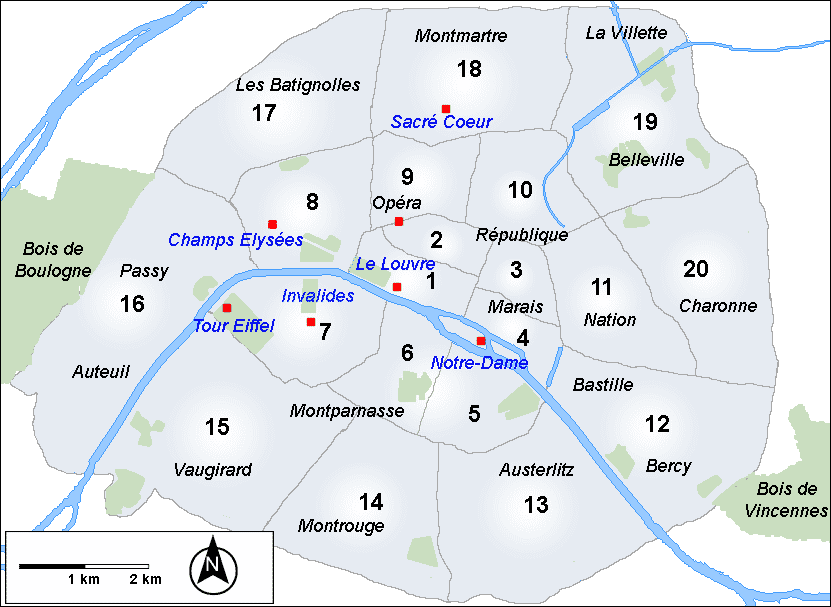 The 9th arrondissement of Paris also bears the rarely used name «arrondissement de l'Opera» and is located on the right bank.
L'Opera is divided into 4 Administrative quarters Saint-Georges, Chaussée-d'Antin, Faubourg-Montmartre, and Rochechouart. Established in 1859 and named after the Opéra Le Peletier, which was inaugurated in 1821 and destroyed in a fire in 1873 and not to the present day Opéra Garnier, inaugurated in 1875.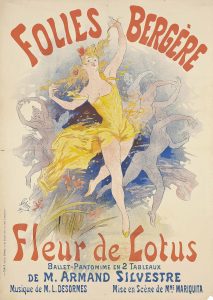 Culturally rich, the 9th is home to several museums, including the Musée Gustave Moreau and the Musée de la Vie Romantique. The Opera Garnier, the primary opera house of Paris until the opening of the Opera Bastille in 1989, is the Jewel in the crown. Still, other gems include the Théâtre des Folies Begère, the Casino de Paris and the Théâtre Mogador.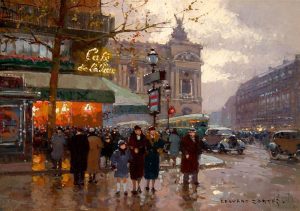 Famous Boulevards crisscross the district, the most well-known being The treeless Avenue de l'Opera, which ends in the Place De L'Opera, the site of the famous Grand Hôtel housing the Café de la Paix.
The Cafés famous clientele includes Jules Massenet, Émile Zola, Pyotr Ilyich Tchaikovsky, Guy de Maupassant, Sergei Diaghilev, Oscar Wilde, the Prince of Wales and future King of the United Kingdom, Edward VII, Marlene Dietrich, Yves Montand, and Roman Polanski from the film world are numbered as customers.
In the Arts, the café is the setting for the poem The Absinthe Drinkers by Canadian poet Robert Service and the short story My Old Man by Ernest Hemingway. Among the artists who have used The café as a backdrop are the impressionists Konstantin Korovin, Antoine Blanchard, and Édouard Cortès and is the eponym of the musical works of the jazz composer Sidney Bechet and the Chanteur Francais Thomas Fersen, It is also featured in the Disney film The Aristocats.
Other famous boulevards in the quartier include the Boulevard des Capucines, Boulevard des Italiens and Boulevard Hausmann. The latter is the site of the flagship stores of Printemps and Galerie Lafayette, which is famous for its Christmas illuminations.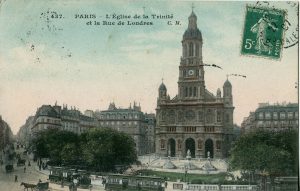 There are several Roman fine Catholic churches, Église catholique romaine : Église de la Sainte-Trinité de Paris, Église Saint-Louis-d'Antin, Église Notre-Dame-de-Lorette, and Église Saint-Eugène-Sainte-Cécile