Disclosure: This page may contain affiliate links.If you click on them we may earn a small commission.If subsequently you make a purchase, we might earn a little more.As an Amazon Associate we earn from qualifying purchases.There is no cost to you.see
Our Disclosure Policy
for more info.
39 rue de Seine, 75006 Paris, France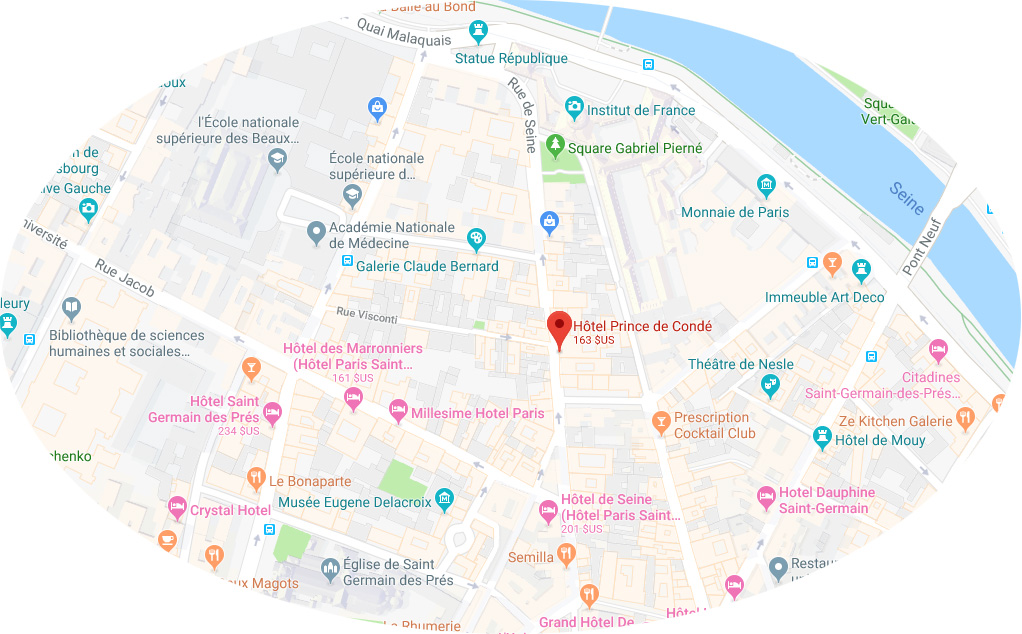 Located in the heart of the historic quarter of Saint Germain des Prés, just a few steps from the Pont des Arts leading to the Louvre, the Prince de Condé offers its guests the quiet, comfortable atmosphere of a private residence, a haven of peace and tranquillity.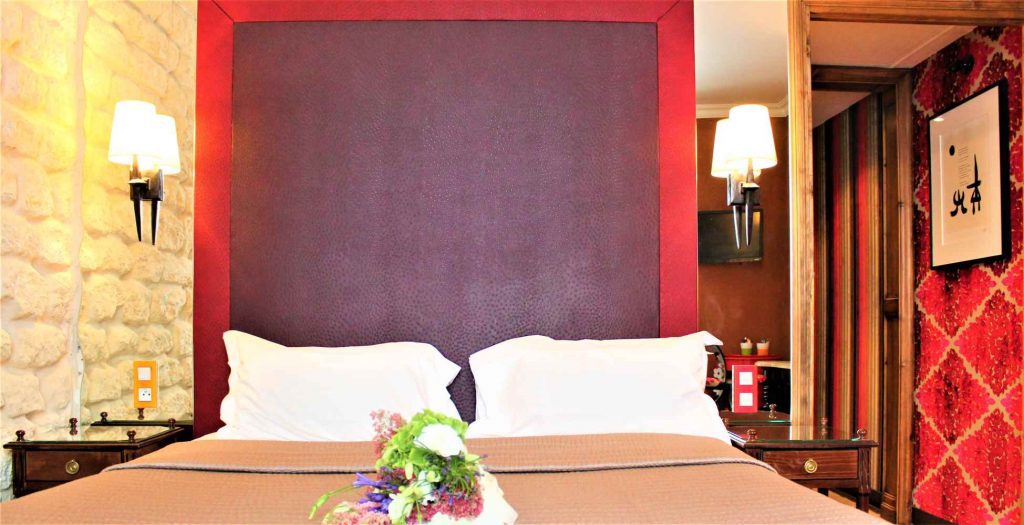 The 12 guestrooms are decorated with fabrics combining bright colors with more subtle hues and come equipped with all comforts, including double glazing, air-conditioning, safe, minibar, hairdryer and cable TV.

Finally, the Prince de Condé's lounge, with its 19th century carved stone walls and arches, provides a setting full of charm and character in which to enjoy breakfast, hold a meeting with a business contact or just take it easy for a while. Give yourself over to the unique atmosphere of one of the oldest andmost famous arrondissements in Paris.