Disclosure: This page may contain affiliate links.If you click on them we may earn a small commission.If subsequently you make a purchase, we might earn a little more.As an Amazon Associate we earn from qualifying purchases.There is no cost to you.see
Our Disclosure Policy
for more info.
Recently updated on November 5th, 2022 at 02:53 am
Joinville was originally part of the land belonging to the convent of Saint-Pierre-des-Fossés. In 1205, the archbishop Eudes de Sully provided the Abbey with a bridge over the Marne. Gradually more and more inns were built on its banks for the boatmen and travelers.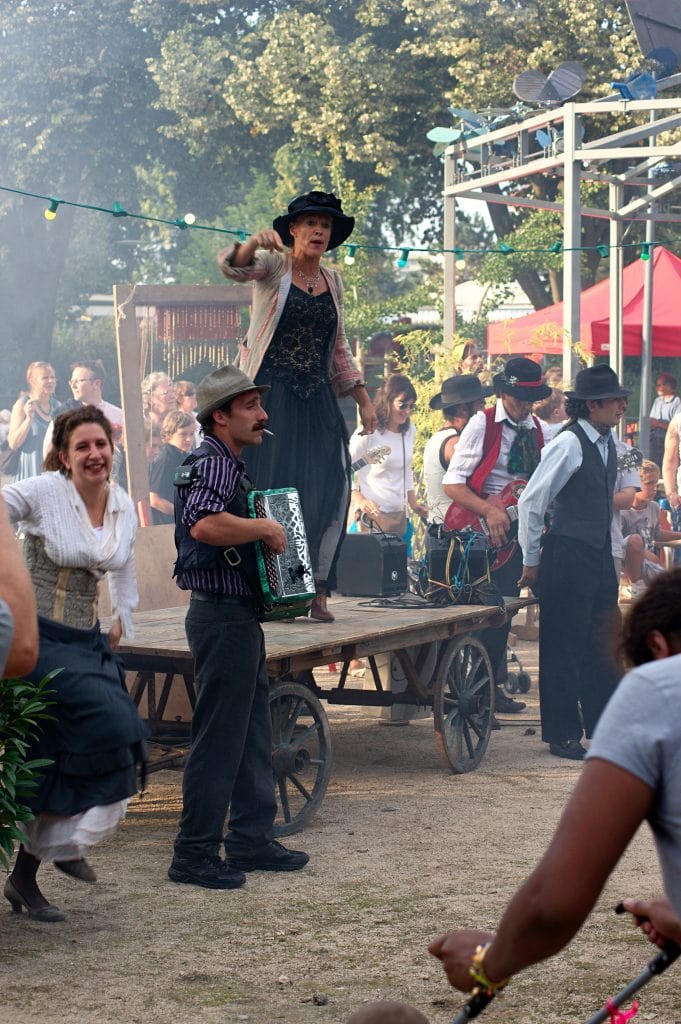 The bridge was built in wood, rebuilt in stone in 1718 and then replaced by the present bridge in 1943. In 1790, the inhabitants proclaimed their commune as independent of Saint-Maur and on 21 September 1831, the commune took the name of "Joinville-le-Pont" in hour of the 3rd soon of Louis-Philippe, the Prince of Joinville. The town expanded with the construction of the first railway (1859), the foundation of the teacher training school of gymnastics (1852), the opening of the Gravelle racecourse, which then became Vincennes (1863) and the construction of the "Palissy" district (from 1881).

THE GUINGUETTES AND THE MARNE RIVER PORTS
Joinville-le-Pont, lush and bright with flowers, embodies a certain idea of happiness and « joie de vivre » : that of the famous Guinguette (open air dance halls) on the banks of the Marne where pleasure-seekers come en masse to dance to the tunes of the accordion and the sounds of both yesterday and today.