Disclosure: This page may contain affiliate links.If you click on them we may earn a small commission.If subsequently you make a purchase, we might earn a little more.As an Amazon Associate we earn from qualifying purchases.There is no cost to you.see
Our Disclosure Policy
for more info.
Most cinephiles have seen the classic American and British gangster movies Brighton Rock, Little Caesar, Get Carter and The Big Heat. Still, to some, the home of the classic gangster movie is France. Searching for the epitome of the French classic gangster movie led to my introduction to Classe Tous Risques. Hailed by some as the French Gangster Movie of all time.
The eponymous film of the book written by Joseph Damiani, known as José Giovanni, who served eleven years of a 20-year sentence of hard labour after having his death sentence reduced, was pardoned in 1956.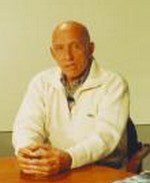 Convicted of the murder and robbery of three Jews, a crime he committed as a collaborationist during the war together with his brother. He was described in a police report at the time "as before being an assassin, was a traitor to the cause of his country and committed acts of the purest gangsterism".

Encouraged by his lawyer Stephen Hecquet, himself an author, José wrote his first autobiographical novel in 1957, Le Trou, about a failed escape attempt from La Santé Prison in Paris. It was filmed by Jacques Becker in 1960.
During his incarceration, Giovanni had a brief conversation – "perhaps thirty sentences" – with Abel Damos, a vicious gangster associated with the Carlingue (Gestapo Française) run by the collaborationist Bonny-Lafont gang during the occupation. Damos was awaiting the guillotine, a death sentence passed in absentia during years spent as a fugitive in Italy with his wife and infant sons. The idea of an evil man, doomed, trying to do right by his children, inspired Giovanni's second novel Classe Tous Risques.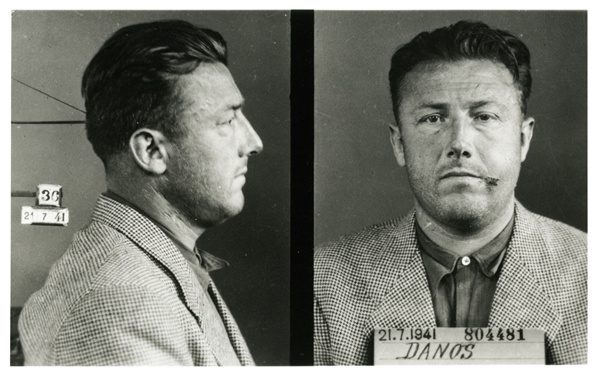 Classe Tous Risques caught the attention of Claude Sautet, an assistant director who had just completed Lino Ventura's latest gangster movie, Le fauve est lâché after the original director quit. Ventura landed the lead role (altered from Abel Damos to Abel Davos). Giovanni was hired for authentic dialogue, and Sautet directed, resulting in a richly poetic and confident opus.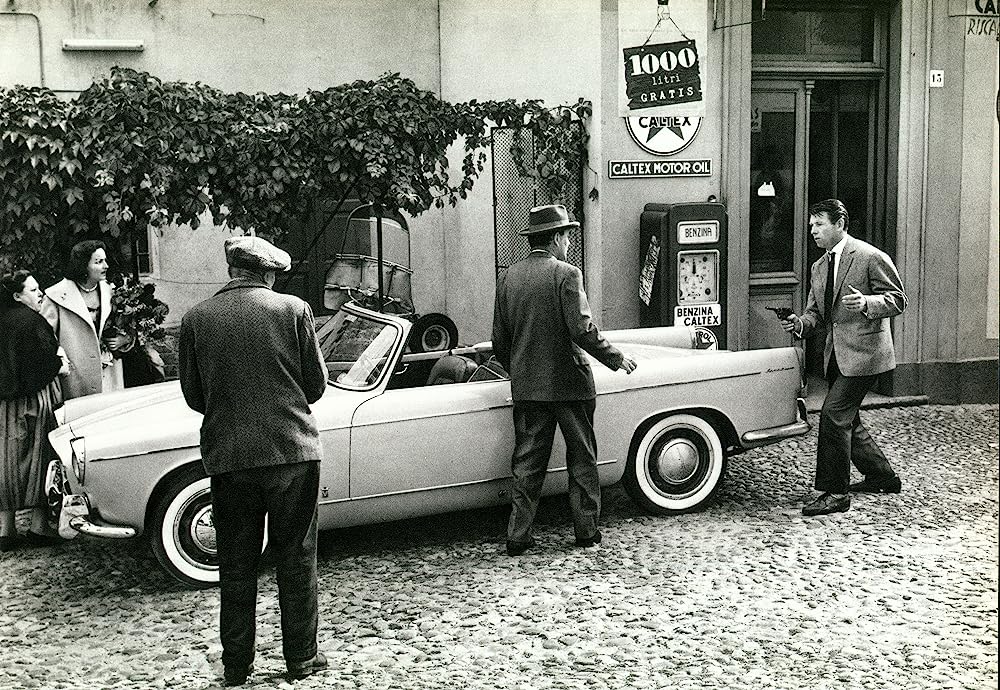 Classe Tous Risques brings backbone and intelligence to the French gangster genre. From its opening scene, the broad daylight robbery in Milan, to its bloody finale in Paris, Sautet is relentlessly perfect, resisting sentiment, and thanks to Giovanni's original contribution, setting the standard for French gangster movie dialogue. Adding to the authenticity is Stan Krol, one of Giovanni's actual cellmates who plays Raymond Naldi, Davos's accomplice in the opening heist. Of course, mention must be made of Jean-Paul Belmondo's appearance as the sympathetic character Eric Stark who befriends the main antagonist.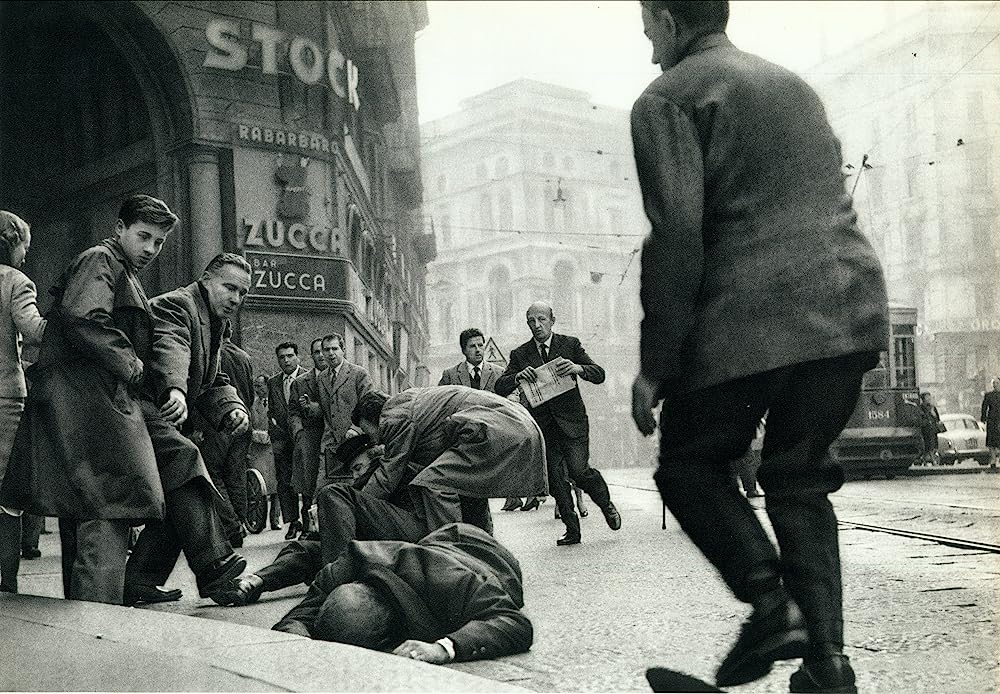 Lino Ventura was the star. Italian-born, raised in Paris, a champion wrestler, an imposing man with a face that could not be more French.The quintessential French Gangster or Cop. The Tragic Hero, with a story etched in every line and shadow. Ventura's natural grace from his days as a wrestler accentuates the violence his character exhibits.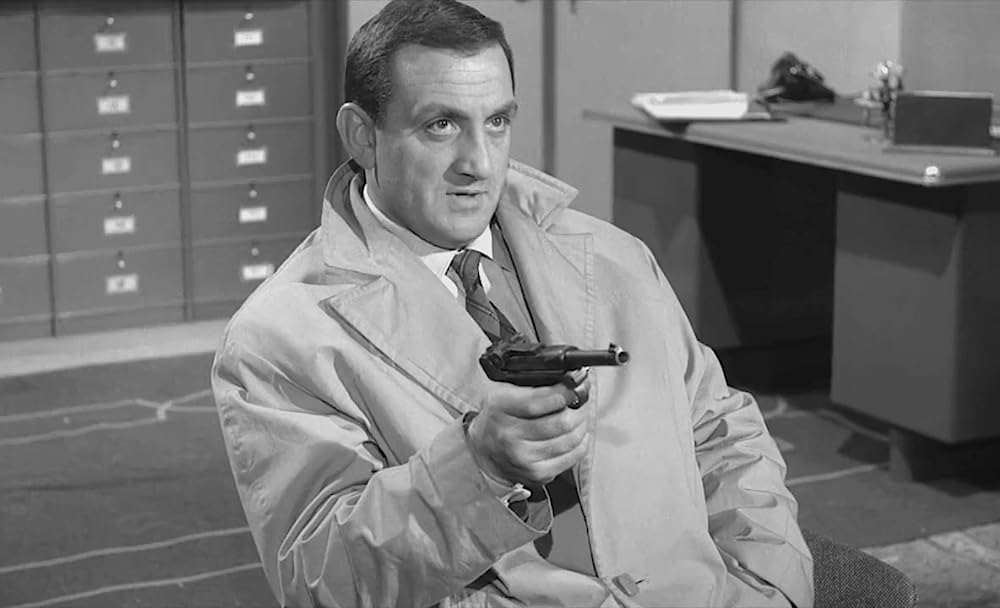 Classe Tous Risques appeared a month after À bout de souffle (Breathless) in 1960 and was swamped by it. Compared to À bout de souffle, obtaining a copy is like looking for unicorn poop. Still, it is seriously worth the effort if you can get your hands on a copy.