Disclosure: This page may contain affiliate links.If you click on them we may earn a small commission.If subsequently you make a purchase, we might earn a little more.As an Amazon Associate we earn from qualifying purchases.There is no cost to you.see
Our Disclosure Policy
for more info.
Scott Winant (Director) and Winnie Holzman (Writer) have joined forces to create their first feature film, "'Til There Was You," and the result is a delightful, old-fashioned romantic comedy clearly structured for the 90's. The story, which takes place in Los Angeles, revolves around writer Gwen Moss (Jeanne Tripplehorn), architect Nick Dawkan (Dylan McDermott) and former child star, Francesca Lansfield (Sarah Jessica Parker).
Gwen and Nick are a couple waiting to happen but before they unite, or re-unite since they literally bumped into each other in school twenty years earlier, they must be ready for each other – and that takes hooking up with a few wrong people along the way. And the common denominator in all of this is Francesca Lansfield, who needs a ghostwriter for her autobiography and a designer for her building project.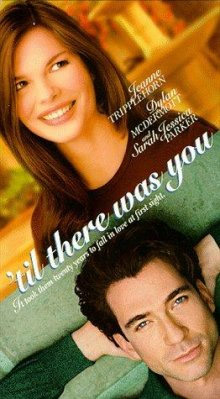 The film begins when Gwen and Nick, who do not know each other, are children. Gwen's mother tells her a story about how she and her father met and fell in love, which she has probably told Gwen a thousand times before. This story reinforces in her the passionate belief that there will be a Mr. Right for her someday. Nick, on the other hand, is a product of a family in crisis with his father's heavy drinking, and must endure the humiliation of being evicted from their home because of it. Not surprisingly, he grows up to be an architect. Huge fans as children of the weekly TV program, "One Big Happy Family," Nick and Gwen are overjoyed to meet up with its former star, Francesca Lansfield, years later for their respective projects – and happy that Francesca has survived her drug problems and is still alive.

Gwen, having been hired to ghostwrite Francesca's autobiography, arranges to meet her at the highly high-tech restaurant, The Awful Truth – designed by Nick – but Francesca never shows up because she is busy taking charge of her building project and bringing Nick, whom she has just met and is attracted to, in as designer. The plan is to bring down Francesca's quaint garden apartment complex, La Fortuna – whose idyllic courtyard setting seems to cast a spell on all who walk through its gate – to make way for a new, more modern development. Gwen eventually moves into La Fortuna and comes to Nick's attention through a series of anonymous letters she writes to the newspaper in support of preserving La Fortuna and its link to the past, not to mention its long-time tenants. Nick ultimately becomes sympathetic in the fight to save La Fortuna when he makes a visit to the pastoral garden complex and sees its "soul."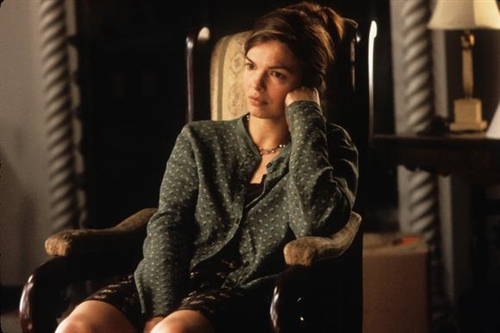 Nick and Gwen are characters who seem to need whatever trials they are going through in order to come to terms with who they are as individuals. The film has a high-tech feel without being gimmicky. High comic moments include Gwen trying to get around the obstacle course in The Awful Truth Restaurant, the only time she appears accident prone. As she asks the manager the first time she walks into the restaurant, "Is this place finished"? La Fortuna appears much more Gwen's style and, in the end, Nick's. By the time they meet and form a relationship, they will have earned it.
THE RUNNING TIME OF THIS FILM IS APPROXIMATELY 125 MINUTES. IT IS RATED PG13