Disclosure: This page may contain affiliate links.If you click on them we may earn a small commission.If subsequently you make a purchase, we might earn a little more.As an Amazon Associate we earn from qualifying purchases.There is no cost to you.see
Our Disclosure Policy
for more info.
MUSIQUE La star dévoilera les 19, 20 et 21 septembre à New York, les chansons de son nouvel album
C'est si bon, une soirée avec Arielle
C'est une première, un véritable défi, une gourmandise de star, un retour aux sources et un désir de construire un pont de plus avec l'Amérique : la plus énigmatique des stars françaises a choisi d'offrir en primeur au public new-yorkais un avant- goût de son prochain disque.
Trois soirées magiques dans une salle historique de New York dans laquelle résonne encore la musique de Bob Dylan, David Bowie, Paul Mc Cartney, Peter Gabriel, Liza Minelli et Ute Lemper. Le Supper Club accueillera au mois de septembre celle dont le couturier John Galliano dit : « si elle est tellement intrigante, c'est parce qu'elle possède à la fois la force et la grâce d'un félin et une innocence enfantine ».

Trois soirées au cours desquelles les amis célèbres, les passionnés français de New York et les Américains amoureux de cette musique jazzy vont plonger dans une ambiance étrange, aux allures de cabaret — installés autour de tables, champagne dans les flûtes ; sur scène le dernier des grands Big Band new-yorkais, dix-huit instruments pour accompagner la mystérieuse Dombasle.
Au premier rang, bien sûr, il y aura chaque soir le fan de la première heure, le philosophe-aventurier-journaliste et mari, Bernard-Henri Lévy. À son tour d'observer avec amour les talents de sa femme, elle qui l'avait accompagné avec admiration lors de la sortie d'American Vertigo au mois de janvier dernier aux États-Unis. Ceux qui assistèrent aux conférences de l'écrivain pouvaient remarquer, discrète, la magnifique silhouette de l'épouse, présente, attentive et anxieuse. Car ce couple légendaire est également un couple très amoureux.
Rien d'étonnant alors que ce soit la date du 19 septembre qu'Arielle ait choisie pour ses débuts sur une scène américaine. C'était un 19 septembre — confidence de Bernard-Henri Lévy — qu'elle et le jeune auteur de Barbarie à Visage Humain sont tombés amoureux l'un de l'autre. « À cette époque, elle chantait du Mozart », raconte l'écrivain. « Maintenant, elle chante du Cole Porter, comme si elle s'était rappelée qu'elle était née aux États-Unis. » En écho, Arielle Dombasle répond que pendant des années, elle lui a chanté
son amour dans le secret des alcôves. Et la star d'ajouter :
« Quelle joie, aujourd'hui, de pouvoir chanter en concert et, devant tout le monde, lui murmurer ma passion ».
Rien d'étonnant, non plus, à ce que les chansons de C'est si Bon soient des airs d'amour, des airs joyeux, ceux que l'on sifflote lorsque le bonheur s'annonce. « Cheek to Cheek » et « Dream a Little Dream » évoquent merveilleusement cette époque glamour où tout était beau et facile, où la vie se déroulait comme un rêve. Arielle Dombasle joue au miroir avec Marilyn Monroe lorsqu'elle chante « This is a Fine Romance » et on l'imagine volontiers au bras de Dean Martin pour un « Relaxez-vous » très Las Vegas. Après tout, la vie ne devrait être qu'optimisme comme le sifflait Doris Day avec « Que Sera Sera ».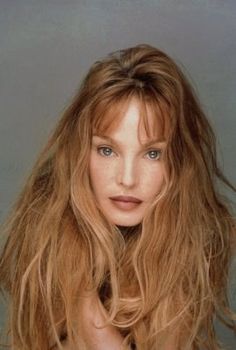 « C'est si bon est un hommage à ce que je préfère de New York », explique Arielle Dombasle à France- Amérique. Elle évoque « le souvenir de cette époque bénie que fut l'arrivée du swing, l'enchantement moderniste des grandes architectures de la ville ainsi que — pourquoi ne pas le dire —, le pacte d'amour et d'inspiration noué, en ce temps là, entre la France et l'Amérique. »
C'est le temps de Billy Wilder et de Jean Sablon, d'Audrey Hepburn et de Louis Armstrong, de Certains l'Aiment Chaud et d'Autant en Emporte le Vent, « autant de légendes immortelles et vivantes ». C'est si Bon, poursuit Arielle Dombasle, c'est « un petit tribut à ce matin du nouveau et de l'ancien monde, où Français et Américains étaient fous les uns des autres et n'aimaient rien tant que chanter ensemble ».
Les titres de C'est si Bon s'inscrivent ainsi dans la mémoire non seulement d'Arielle Dombasle mais aussi de plusieurs générations, de part et d'autre de l'océan, un choix de chansons orchestré avec l'ami et complice, Marc di Domenico. C'est lui qui fut l'artisan du grand retour d'Henri Salvador. C'est lui aussi qui fut à l'origine de l'immense succès du précédent disque d'Arielle Dombasle, Amor Amor. Plus de 600 000 albums vendus en France, en Europe, au Canada et aux États-Unis. Des concerts pleins à craquer qui ont fait vibrer l'Olympia. Un clin d'œil cette fois-ci à l'enfance mexicaine d'Arielle. Un jeu, enregistré avec un micro des années 1930, qui swingue sur les airs de « Rhum and
Coca-Cola », « Besame Mucho » ou encore « Quizas, Quizas, Qui-zas » chanté en duo avec Julio Iglesias.
Avec cette série unique de concerts new-yorkais, avec la sortie de C'est si Bon en octobre après celle d'Amor Amor, Arielle Dombasle s'affirme comme une star-franco-américaine incontestée. Après tout, elle est née non loin de New York, à Norwich, dans le Connecticut, et elle a grandi dans le monde latin du Mexique. Une enfance parfois tragique dans laquelle elle est devenue — malgré elle ? — une héroïne de conte de fées. « C'est une sorte d'ange rebelle à la médiocrité du quotidien », écrit d'elle Victor Hache qui signait en 2002 un sublime livre-hommage sur l'actrice de cinéma, de télévision, de théâtre, la chanteuse, la rêveuse et amoureuse Dombasle.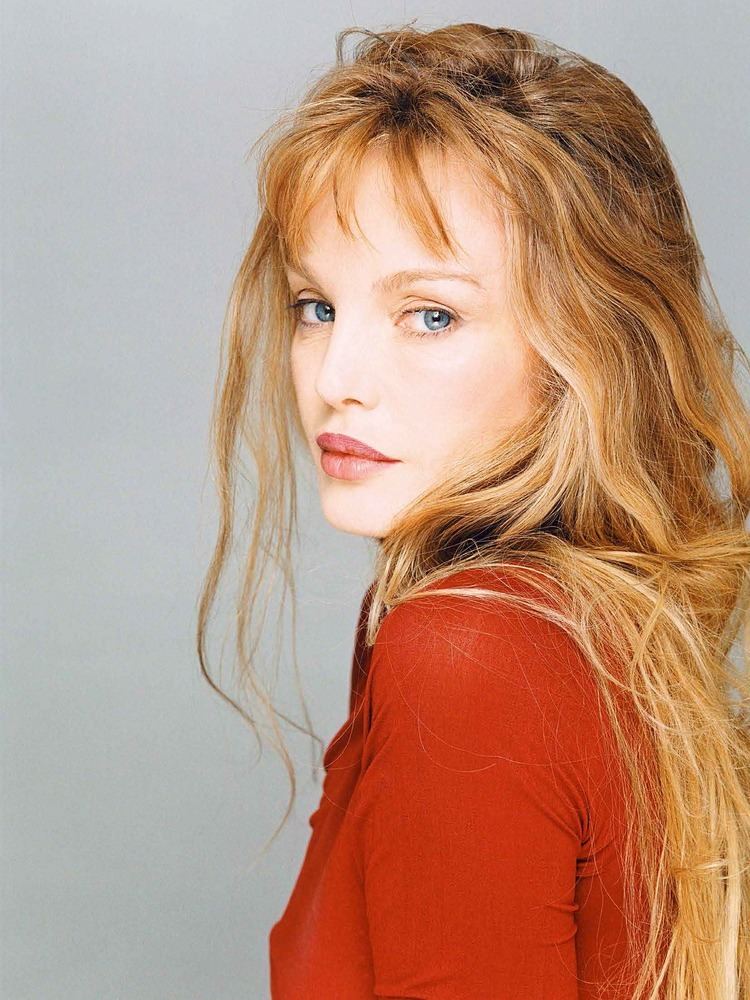 Pour ceux qui l'ont croisée au Pacha Club au printemps dernier ou lors d'un mini concert offert pour le Museo del Barrio, Arielle Dombasle séduit par ses clins d'œil, ses attentions particulières, ses questions et son envie de rencontrer les gens. Si cette star est mystérieuse, vivant dans une époque qui lui appartient, ses portes nous sont ouvertes. Ce sont ces qualités que l'on retrouve dans sa musique et dans ses concerts : une intimité extrêmement sensuelle. Que BHL ne soit pas jaloux ! Sa femme aime la vie et celles et ceux qui, comme elle, sont « enchantés par la vie ».
Il se murmure que Lenny Kravitz, fan de cette musique généreuse, sera attablé au Supper Club. Comme lui, les spectateurs se diront sans doute et dès les premières notes, dès l'apparition sur scène de cette muse rare et magnifique : « Heaven… I am in Heaven… and my heart beats so that I can hardly speak…»
Christophe QUESNEL
Arielle Dombasle au Supper Club
les 19, 20 et 21 septembre 2006
À partir de 19h30, concert à 20h00
240 West 47th S treet,
entre Broadway et 8 e Avenue
Billets et informations :
www.ariellenyc.com et
www.ticketmaster.com
Petit échange à distance
Pourquoi venir chanter New York ?
J'aime New York. Je me sens New-Yorkaise et je le suis, en quelque sorte, de plus en plus. Paris sans New York ne serait plus, pour moi, vraiment Paris.
Mais lancer votre nouveau disque aux États-Unis plutôt qu'en France, c'est un sérieux défi ?
Cela me permet d'être au plus près de moi-même. Je suis une vraie Franco-Américaine. Née aux États-Unis. Élevée en Amérique du Sud. Issue de grands-parents qui furent parmi les fondateurs, en 1940, de la France Libre à New York, et d'une mère dont l'enfance et l'adolescence new-yorkaises ont forgé mon imaginaire.
Qu'attendez vous du public américain ?
J'aimerais que l'Amérique me rende ne serait-ce qu'une infime partie de l'amour que je lui porte. Cette Amérique si décriée et que je continue de voir, moi, comme une sorte d'Eldorado et avec des yeux qui sont peut-être encore, après tout, ceux de l'enfance. Les voix de Judy Garland, Julie London, Billie Holiday, Sarah Vaughan, Nat King Cole. La grâce de Fred Astaire et de Ginger Rogers. Le cinémascope. Les comédies musicales de Lubitsch, Powell ou Vincente Minnelli. Le rêve, quoi !
Les chansons de C'est si Bon, ce sont celles de votre enfance ?
Ce sont les airs que chantait ma mère. Elle a beaucoup souffert. Puis elle est morte, très jeune. Cette musique, c'est la période de son bonheur, de son adolescence amoureuse. Ce sont les airs de sa vie.
Ce disque est aussi un hommage aux États-Unis où vous êtes née.
Un hommage, oui, bien sûr. Mais aussi un hommage à ma double identité, française et américaine. Indissolublement. Quand les deux parties du cœur, ou de l'âme, battent à l'unisson. Ces chansons sont autant d'airs que je suis si heureuse de réinterpréter ici, au Supper Club, face à un public dont j'aimerais que l'on ait peine à y distinguer les Français de New York des New-Yorkais français de cœur.
Ne voudriez-vous pas être une ambassadrice de charme de cette amitié si unique entre la France et les États-Unis, un emblème ?
Un emblème, ce serait trop dire. Et puis nos deux cultures ont déjà leurs ambassadeurs, qui ont fait un travail formidable quand ce n'était pas si facile et que régnaient les malentendus. Non. Défendre et illustrer, modestement, nos valeurs communes, voilà plutôt ce qui me ferait plaisir. Et puis témoigner aussi, à ma façon, de cette part de nos imaginaires tellement plus proche que ne le disent les esprits faux, voilà qui m'enchanterait.
Propos recuellis par Christophe QUESNEL