Disclosure: This page may contain affiliate links.If you click on them we may earn a small commission.If subsequently you make a purchase, we might earn a little more.As an Amazon Associate we earn from qualifying purchases.There is no cost to you.see
Our Disclosure Policy
for more info.
43 Rue Monsieur Le Prince, 75006 Paris, France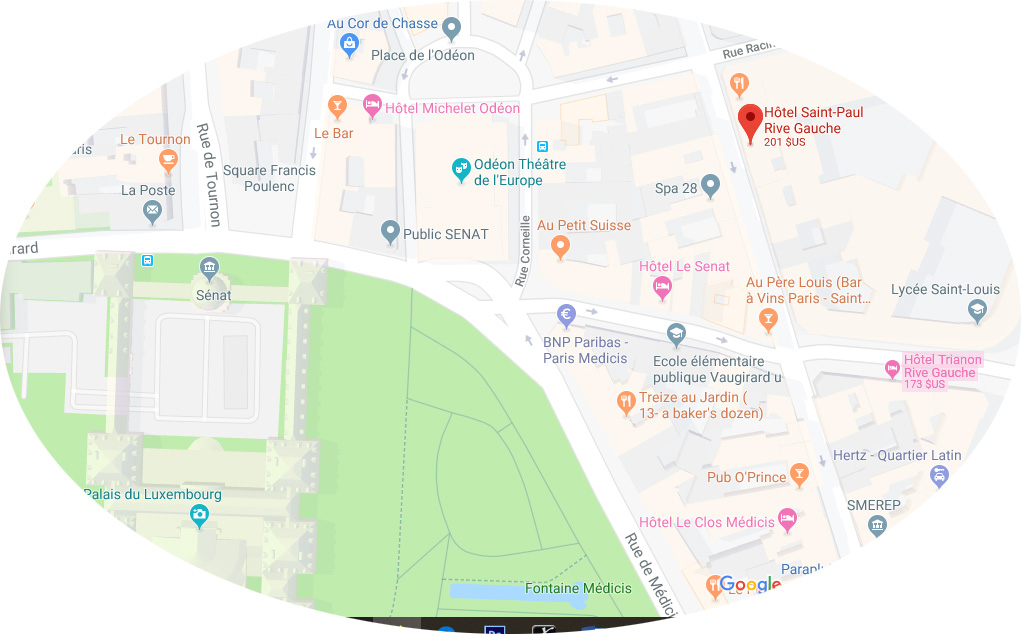 Located on a small, quiet street in the heart of the Latin Quarter between the Luxembourg gardens and Boulevard Saint Germain and nearby the Sorbonne University and the Pantheon, the Saint Paul is an attractive 17th century residence that conveys a unique sense of warmth and coziness. Oak beams and hand-cut stone walls in superb condition are enhanced by Haute Epoque furniture, cozy armchairs and couches.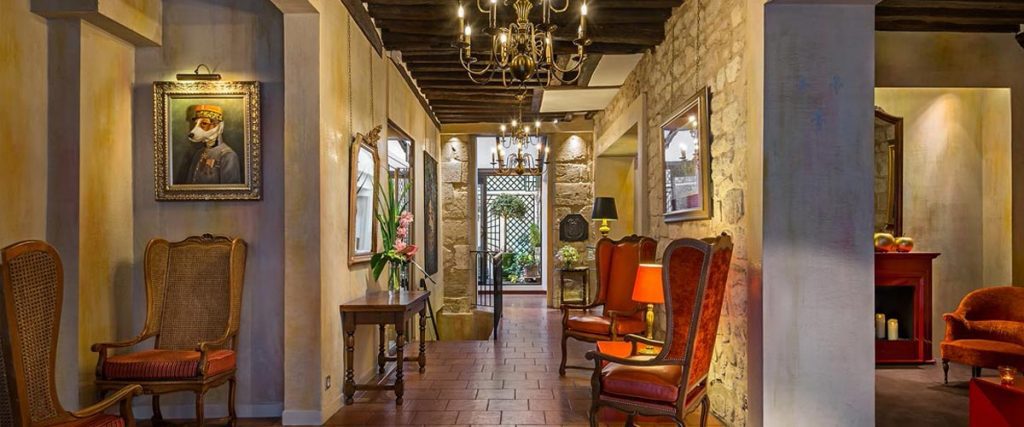 Although retaining its very typical Parisian cachet, the Saint Paul is also unmistakably influenced by a very British sense of hospitality, instilled by its – British – owners over several generations. Nothing is left at random here, either in the decoration or in the always impeccable and friendly service. From the moment you first step into the hotel lobby, there is a reassuring feeling that nothing can possibly go wrong. It's time to relax and just enjoy the moment.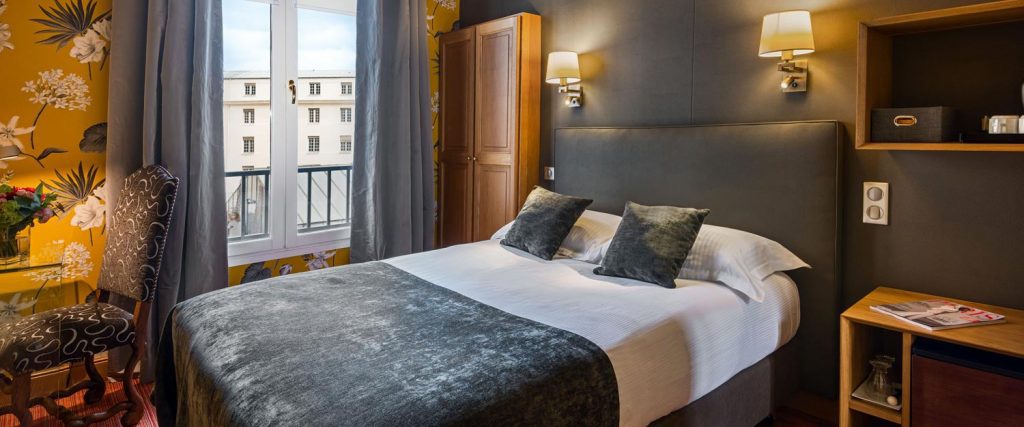 All 31 charming bedrooms come with modern bathrooms and a full range of modern facilities . Some rooms can accommodate up to 4 guests. There is also a delightful duplex suite that is ideal for a family of 4.