Disclosure: This page may contain affiliate links.If you click on them we may earn a small commission.If subsequently you make a purchase, we might earn a little more.As an Amazon Associate we earn from qualifying purchases.There is no cost to you.see
Our Disclosure Policy
for more info.

Recently updated on August 13th, 2022 at 04:24 am
(212) 977-3512
Thank you for your interest in our services for
Manhattan, Paris and South-beach.
We have a wide variety of bed and breakfast accommodations in New York City that range from $60 to $90 within the Bed & Breakfast formula (some luxury ones at higher prices). We also have private studios and apartments for people who wish to be on their own as well as for parties exceeding two. Unhosted accommodations start at $100 per night. We are located in most areas of Manhattan keeping area safety in mind.
Many of our guests stay with us not only for obvious economical reasons but because they feel more comfortable in private settings than in hotels.
All of our accommodations are personally inspected. I turn down seven out of ten inquiries to join The Reservation Centre, even though many of the ones turned down have been doing bed and breakfast for years. Being a firm believer that our success depends on repeat business, I prefer to loose a booking rather than place someone in accommodations that are not of best quality. It has proven successful in our six years of operation.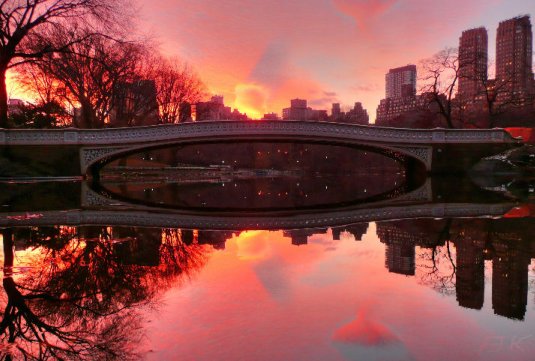 As of late, we have increasingly been dealing with corporations wishing to cut down on their corporate travel expense whilst not willing to cut down on the comfort and standards of their employees. Many of whom rent the same accommodations each time they come which makes it simpler for them and also permits their New York contracts to always know where to get hold of them when in New York.
In Paris we have our own studio in Saint Germain des Près in an XVIIIth century building on the Pedestrian street of Rue Bourbon le Chateau. Right behind the Saint Germain Church in the heart of the left bank within the 5th arrondissement. We entirely refurbished it April of 1995 and have been looking for another as the repeat business has been most encouraging. We also have personally inspected accommodations in South Beach-Miami and San Francisco.
Please feel free to contract me on any of the above or other queries you may have and I shall be happy to find the most appropriate accommodations to your needs.
Sincerely,
Yann
Nous Parlons Français
The New York Bed & Breakfast Reservation Center Does NOT exist anymore.  Please follow this Banner-link for all your lodging needs in NY, Paris and South Beach.