Disclosure: This page may contain affiliate links.If you click on them we may earn a small commission.If subsequently you make a purchase, we might earn a little more.As an Amazon Associate we earn from qualifying purchases.There is no cost to you.see
Our Disclosure Policy
for more info.
Tori et Lokita
Director:Jean-Pierre and Luc Dardenne.
Writer : Jean-Pierre and Luc Dardenne.
Awards : 75th Anniversary Prize .Cannes Film Festival 2022

Cast :Pablo Schils as Tori – Mbundu Joely as Lokita- Charlotte De Bruyne -Tijmen Govaerts- Alban Ukaj- Nadege Ouedraogo- Marc Zinga- Claire Bodson- Baptiste Sorin
Belgium- 2022-French language- 88mins
RELEASE DATES
USA Telluride Film Festival 2 sept 2022
UK   London Film Festival 10 oct 2022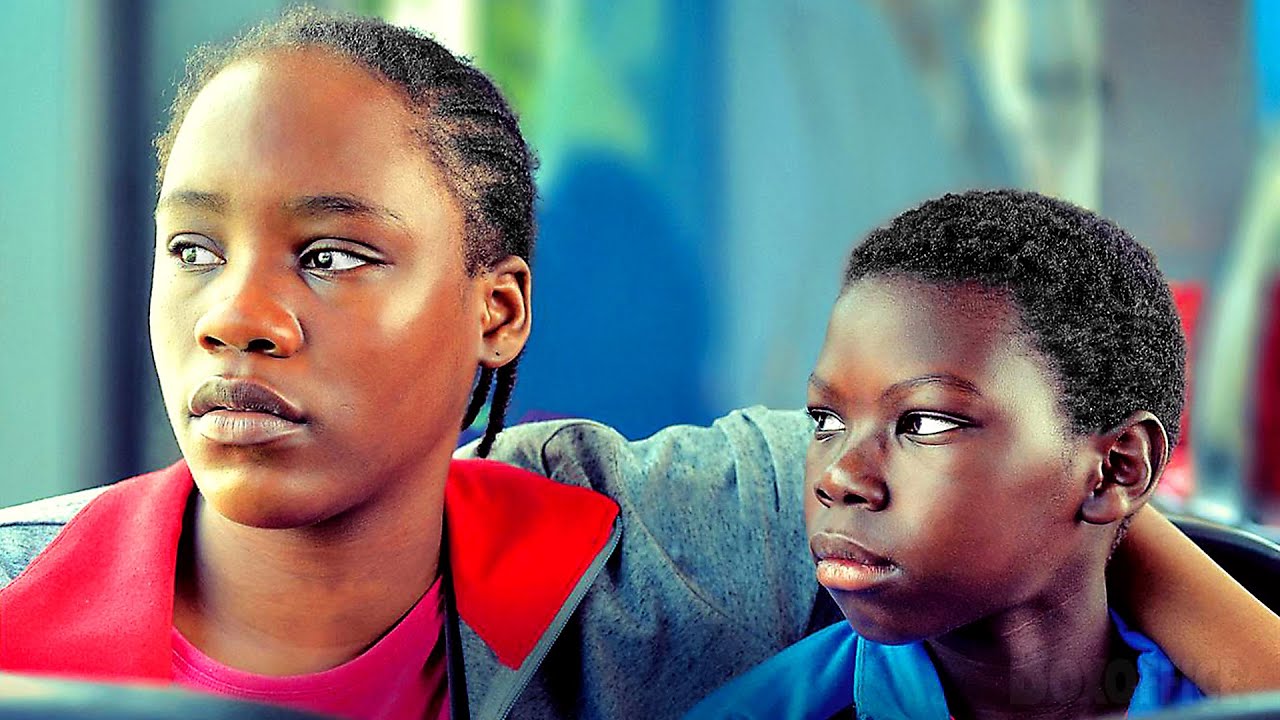 Jean-Pierre and Luc Dardenne have created in Tori et Lokita social cinema that highlights and denounces the injustices rampant in our societies that should not fail to revolt even the hardest hearted amonst us.
Tori and Lokita a young Beninese child and a Cameroonian teenager met on a migrant boat and have formed an invincible friendship. Stranded on the streets of Liege,the Dardenne Brothers show how by the insensitive and indifferent treatment of these children by social services they are forced to deal with the criminal underbelly of smugglers ,drug traffickers and mafia violence.Their exploitation is seen as a social norm and their childhood is crushed by a cruel and frightening violence that is seemingly relentless.
Ten year old Tori as an orphan is able to obtain his residence permit.Lokita a few years his senior pretends to be his sister to create a family bond.They show immense courage held together by their indomitable friendship in the face of the worst that society can throw at them until the film ends in unbearably tragic darkness.
This is not the first time the Dardennes have dealt with the fate of immigrants Le silence de Lorna 2008 and La fille inconnue 2016, a recurrent theme in their work since La promesse, which they revealed in 1996.
Filmed in Belgium in the region of Liège and Condroz, Tori et Lokita has almost all the technical and artistic team of the previous works of the Dardenne brothers including cinematographer Benoit Dervaux and editor Marie Hélène Dozo. The amazing young non-professional cast mixes with experienced actors like the excellent Marc Zinga.
The brothers are already winners of two Palmes d'Or at Cannes for Rosetta in 1999 and for L'Enfant in 2005.