Disclosure: This page may contain affiliate links.If you click on them we may earn a small commission.If subsequently you make a purchase, we might earn a little more.As an Amazon Associate we earn from qualifying purchases.There is no cost to you.see
Our Disclosure Policy
for more info.
Le Bureau du Livre Français in New York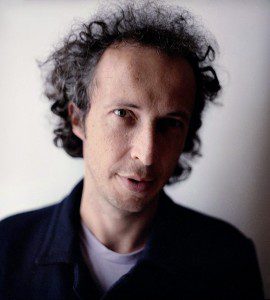 When you raise borders, there is a panic attack and you need to know where you come from and where you belong
François Cusset is the new President of the New York-based French Publishers' Agency (Bureau du Livre Français).
Interesting remarks from a man whose vocation is promoting French literature in translation in the American market. Cusset is a rare breed of businessman with an acute literary sensitivity, matched only by his obvious and intimate knowledge of French and American literary cultures and movements.

On a Friday evening in Manhattan long after New York's commuters have hit the road to the Catskills, Cusset expounds on his theory of what the Internet may mean to literary creativity. "It remains to be proved that Internet is creating culture. It's creating a small minority counterculture, but for the mainstream it is merely diffusing existing culture. I think there is a parallel to draw between the rise of trans-border communication like the Internet and the rise of local neighborhood street culture. There is an increased interest in the neighborhood and in what's happening around the corner. This interest is something France and the United States have in common." And it is reflected in contemporary writing.
This may in fact explain why much of France's current literature in translation available on the American market is selling surprisingly well. Contemporary French authors selling well in the United States include Justine Levy (Le rendez-vous), Patrick Chamoiseau, Maryse Condé', and Tahar Ben Jelloun, whom Cusset describes as "half a good example; he is very Parisian." French fiction is sharp, witty and extremely regional in nature.
  Francophonewriters tend to work very well because they are the periphery of the Empire and that interests lots of Americans because of the American interest in the post colonial period. These novels tend to have a real art of storytelling, which Parisian writers tend to have less. Also, American interest in multiculturalism carries over to French literature, such as the best-selling Lila dit ça which we sold to Scribner."
As President of the Bureau du Livre Français, Cusset's role is to select French books which work well on the American market and try to sell them to American publishers. Founded in 1983, the agency's big turning point was 1991-1992, when it went from selling 20 to 30 titles per year to selling 70 per year under Olivier Nora's direction. "We currently sell a third of our titles as fiction; our core activity is still the old French influence present in nonfiction and social science," says Cusset.
The Bureau du Livre Français represents 16 French publishing houses which act as members of the organization. As members, they pay a fee to sell the rights of French books to American publishers. "We try to be as helpful as possible; we have a network of translators with whom they can work with and we can also translate excerpts to promote books to American publishers," Cusset notes. It is a sort of modern-day Sylvia Beach and Shakespeare and Company in reverse.
As a literary agency without the status of an official agency, the Bureau depends on the French Ministry of Culture and France Editions for its support. It is a professional association and the international arm of the French publishers associations. It earns commissions from books it sells directly to American publishers.
"I go to France three times per year, sit down with French publishers, go over titles which will appear, and select those which do well in America, "Cusset says. On what criteria does he judge the material? "In nonfiction, we work with specific American publishers interested in history, philosophy, social science, and academic books. Almost all of our nonfiction is sold to university presses. As for fiction, when it is a real narration, and when the background is not overly Franco-French, when the cultural references are not French only, and when the primary quality of the book is not only stylistic, we tend to know if it may do well".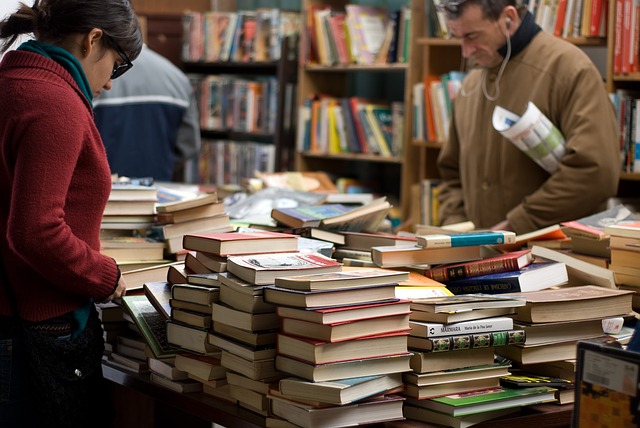 In fiction, says Cusset, "there are different operating clichés; things Americans expect of French writers which have to do with passion and love stories. But lots of American publishers and Americans in general have a hard time seeing what is new in terms of French fiction. They tend to stop their investigation 20 years ago at the nouveau roman. Based on the nouveau roman, they tend to criticize French novels as too narcissistic, too language-oriented, and not narrative enough. So whenever we can sell a book that proves the contrary, we try to."
But selling such books to a fickle American market is not easy. Big bookstore chains are increasingly reluctant to display books in translation. They tend to reduce the number of titles available, focus on bestsellers with huge initial runs, and remain true to the American tendency to see books in translation as elitist.
Part of this may be due to the current evolution in publishing, which has shifted decision-making power from the editorial sector to the marketing, sales and financial sectors. "Within that shift, the sales and marketing people tend to focus all money and efforts on best sellers, huge initial runs, famous names, and potentially very popular topics," Cusset says.
Within this framework, a foreign author is often totally unknown. Add factor in translation costs and delays in translation, and you have some difficulties."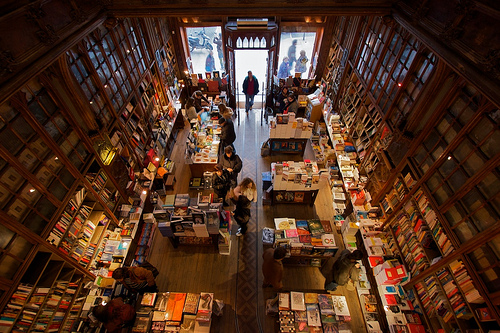 The aspect of a "cultural readership" is an important difference between the two countries' reading publics. Cusset cites the major difference between France and the United States as the following: "In France, cultural readership is not limited to universities or schools, which is mostly the case in America. Because of a tradition of public debates, old French ideas of intellectual society, and philosophers having access to the French media, the whole system in France favors that kind of books as an object for discussion and even as a potential money-making thing."
"The very fact that we are funded partly by the Ministry of Culture, and therefore not totally private, shows that there is a private sector aspect as well as a cultural mission. Obviously, most of the books we promote are novels by good authors of very serious quality. They are books that we think will keep the French intellectual life in America up to date."
In the United States, the American writer's general isolation may in fact make intellectual production stronger. "American authors are more isolated," Cusset admits, "yet even if it is very criticized, something like the New Yorker is a way for them to express ideas. We do not have this in France. Here a journalist can turn into a literary writer for two weeks and get praised. There are strong writers' organizations, but I would say there are isolated because they have less access to mass media, are less involved in public institution activities, have fewer public funds and support. Then too, there is the size of the United States _writers here often prefer to isolate themselves in Montana or Vermont."
For Cusset, New York is still America's literary hub. "Lots of writers tend to criticize the role of New York because there is a new trend of regionalism in American literature, a kind of return to roots. At the same time, writers want a place where they can write." This idea of a "third place", a sanctuary apart from home of work in which to write, is indeed a current subject of debate in American literary circles. While Europeans have the café, Americans have no such "third place" in which to escape to write and debate cultural issues.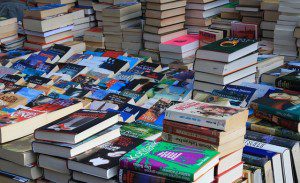 The recent success of the Paris Book Fair, in which American authors were featured, may suggest a new dynamic is occurring between the two countries. "The Paris Book Fair had never tried any country out of Europe," Cusset says, "and this year they tried America and it worked very well. French publishers and editors showed Americans that the French were still good at selecting future prize-winning American authors."
A decreasing interest in international issues and a suspect view of books in translation make it difficult to know in which direction American opinion will go. Yet Cusset remains optimistic.
"If I have a goal, it would be to stick selling 70 titles per year and do more within these titles. I would like to do better communication for each title, and extend more work on the promotional side."
An ambitious program in a market in which the total number of books in translation published in the US amounts to 3%. Yet of that 3%, French titles in translation account for close to 20% of titles sold. It may be, as Cusset calls it, "a tiny portion of the cake," but it is one worth having and chewing words over as well.