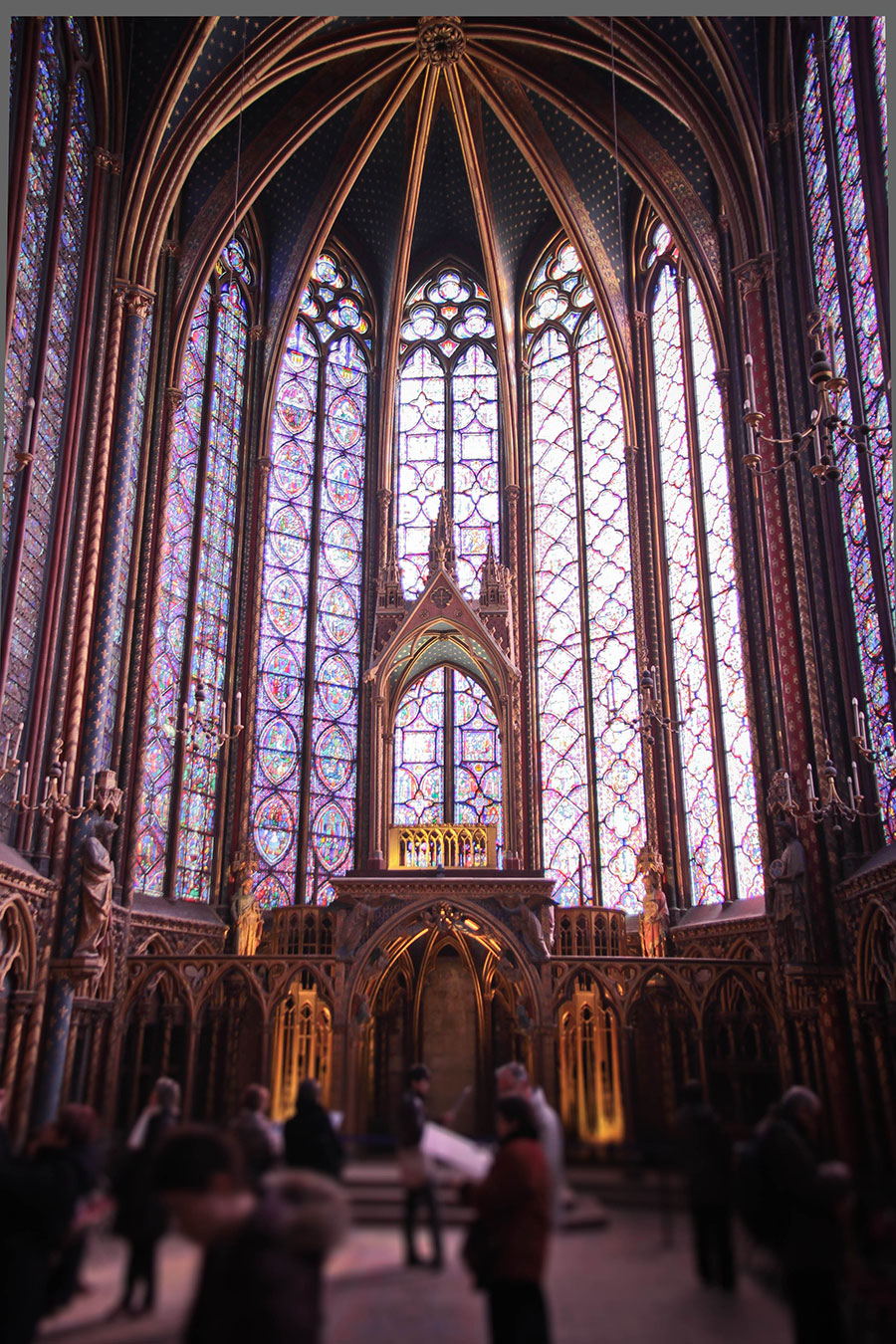 The Ile de la Cité is the cradle of Parisian civilization. It was here that the Parisii tribe lived; the Romans, led by Caesar's lieutenant Labenius, conquered the Parisii in 52 AD and set up camp. The city was given the name Lutecia, from the Latin lutum meaning "mud". During the barbarian invasion, Lutecia's inhabitants, galvanized by the young Sainte Genevičve, took refuge on the easily defended Ile de la Cité. Clovis, king of the Francs and defeater of the Romans, made the island his capital. It stayed the area's center of activity throughout the Middle ages.
In the 9th century, the Norman invasions subjected Paris to repeated Viking attacks. One such attack in 885 met with the resistance led by Count Eudes, later king; once again, the defeat was organized on the island.
The island kept its role as a religious and judicial center throughout the Middle Ages. Notre-Dame (begun in 1163 under the guidance of bishop Maurice de Sully on a spot sacred since Roman times), Sainte-Chapelle (built in 1245 under the reign of St-Louis), and the Conciergerie are the last three Middle-Aged buildings left on the island. Nonetheless, you can still see remnants of medieval streets on the square in front of Notre-Dame. The plaque here in the square is the zero-point for all distances measured from other towns to Paris, underlining yet again the central role of the island in Parisian history.
The Ile St-Louis was originally two smaller islands: the Ile aux Vaches (Island of the Cows), originally nothing but pasture; and the Ile Notre-Dame, site of judicial duels during the Middle Ages. It wasn't until the 17th century that the 2 islands were united. The work was done by Marie, a general contractor, and his 2 sponsors, Le Regrattier and Poulettier. After the construction, lords and financiers built their homes here. As a result, the Ile St-Louis remains a lovely place to walk around and admire the mansions, still standing.