Disclosure: This page may contain affiliate links.If you click on them we may earn a small commission.If subsequently you make a purchase, we might earn a little more.As an Amazon Associate we earn from qualifying purchases.There is no cost to you.see
Our Disclosure Policy
for more info.
128 Avenue Henri Giraud, 06140 Vence, France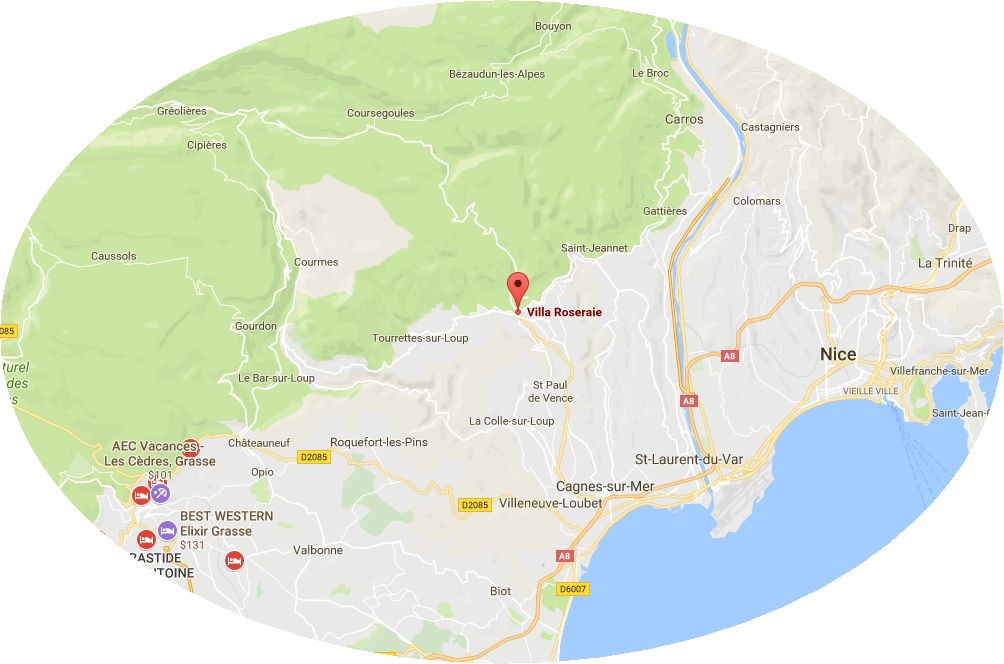 From 10 km north of Cagnes-sur-Mer, nearby Chapelle du Rosaire, Fondation Maeght, Saint-Charles Church Borromée in Saint-Paul de Vence, les Clues de Haute-Provence, this smart Belle Epoque is now far and away's Vence's most sought-after hotel. La Roseraie is a modestly priced inn at $80 for two with antique-filled rooms. The enticing garden is shaded by two palm trees and a generous breakfast is served under a venerable magnolia.
Many of the dozen modestly priced rooms decorated with generous splashes of Souleiado fabrics have southern exposures over the pool and garden and beyond Vence's romanesque church Tower.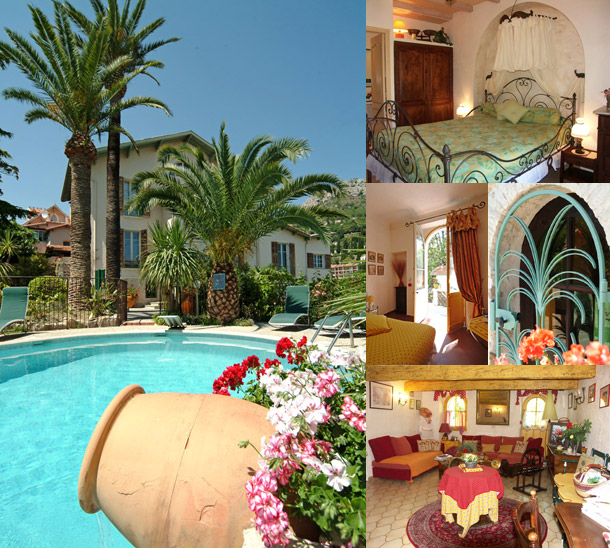 All the rooms have a sunny southern exposure looking over the garden, and like the entire hotel, are furnished with antiques that the owners have gathered over the year from auctions and fairs. The warm welcome here, plus the owner's determination to keep three-quarters of theirs rooms under 500 francs (+ breakfast) makes the Roseraie one of the best values in the region.
"Un standing irréprochable qui excelle dans l'art du détail: patines anciennes, faiences de Salernes, porcelaine anglaise, confitures artisanales et pains au chocolat pour les petits-déjeuners mémorables."
A blush-pink house with sage shutters that was restored by Maurice and Monica Ganier.
128 Avenue Henri Giraud, 06140 Vence, France
Best views from rooms 4, 5, 8 which have balconies and from 12 a terrace.