Disclosure: This page may contain affiliate links.If you click on them we may earn a small commission.If subsequently you make a purchase, we might earn a little more.As an Amazon Associate we earn from qualifying purchases.There is no cost to you.see
Our Disclosure Policy
for more info.
Recently updated on October 30th, 2022 at 03:18 am
13, rue des Beaux-Arts – 75006 Paris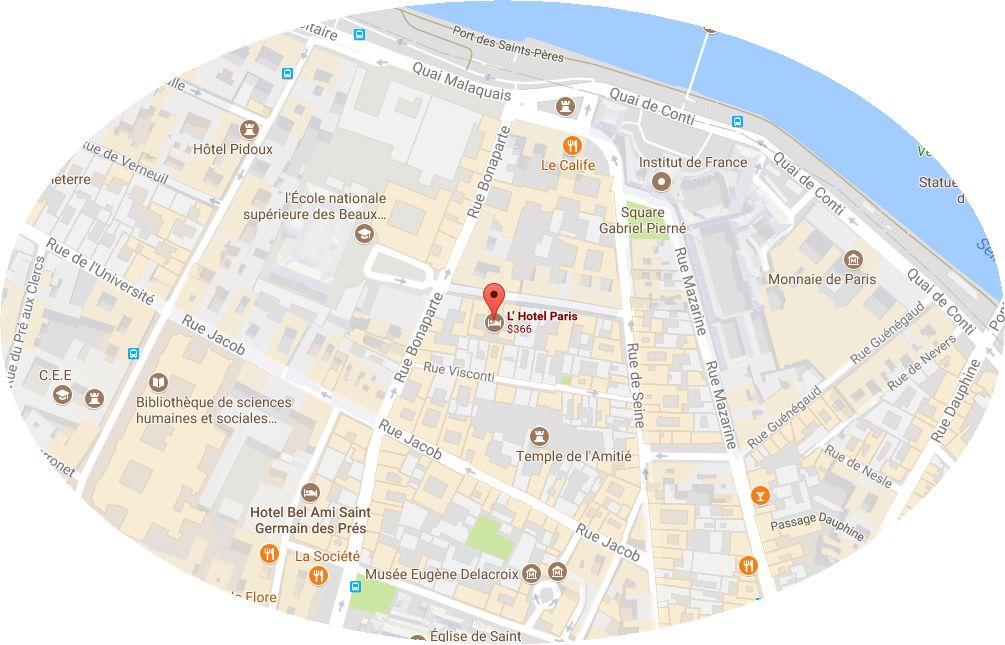 In the 16th Century, was the Pré aux clerc, Queen Margot's palace, the abbey of Saint-Germain-des-Prés. There, in the 19th Century, above magnificent cellars, a "lover's pavillion" was built, which in time became an exquisite Directory residence with a vocation for hospitality. That's how I was born, in the heart of Saint-Germain-Des-Prés.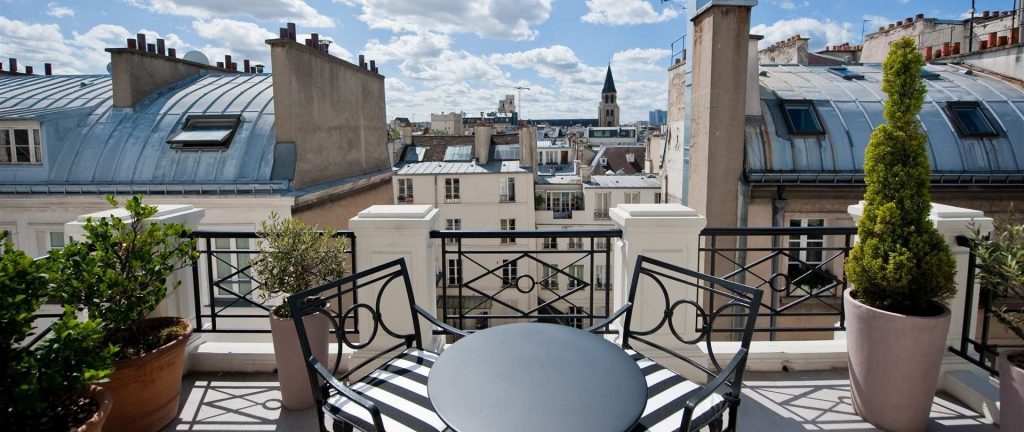 Jacques Garcia has turned me into an enchanting residence where each guest room has its own souvenir..Oscar Wilde, Mistinguett, the roof-tops Paris…Each passing hour its own special magic…Breakfast near the fountain.
With the Ecole des Beaux-Arts, galleries and antiques-dealers within such easy reach you can hardly remain unmoved by the literary and artistic atmosphere. So let me invite you to meet the artists and discover their creations.