Disclosure: This page may contain affiliate links.If you click on them we may earn a small commission.If subsequently you make a purchase, we might earn a little more.As an Amazon Associate we earn from qualifying purchases.There is no cost to you.see
Our Disclosure Policy
for more info.
33, rue Dauphine – 75006 Paris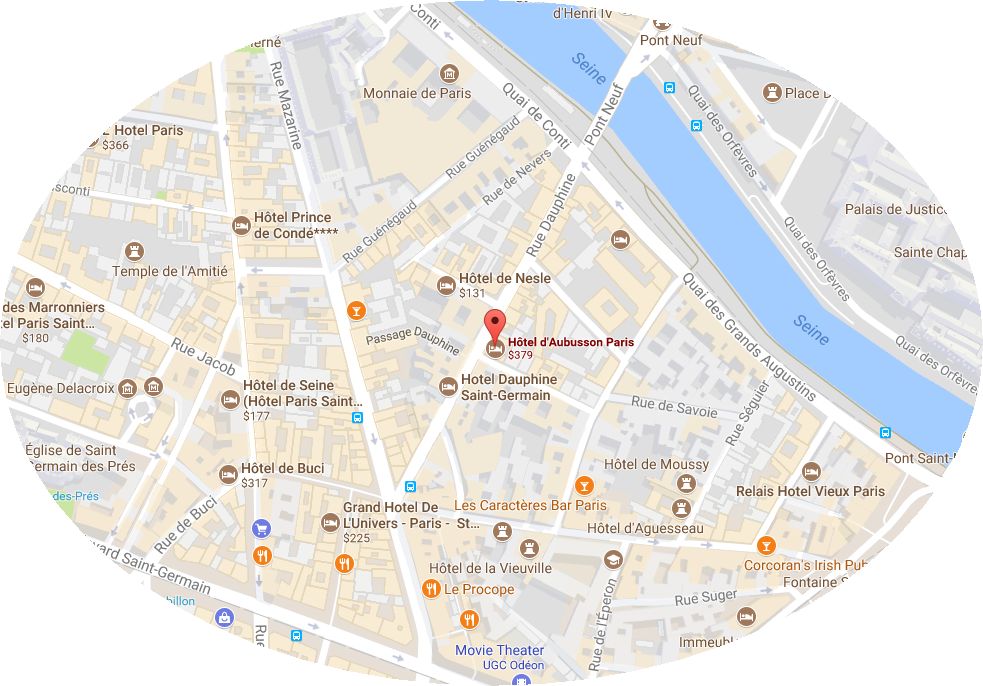 Your stay at the hotel d'Aubusson will give you the impression of being invited to a special and friendly hotel. Nothing conventional in this hotel where the beauty of the material, the warmness of the scenery, the care of the staff, the refinement of the service, will join to make each instant become a special moment.

Drink a cup of tea in front of the fireplace, or have a drink at the "Café Laurent", have an aperitif in the garden in summer, enjoy your breakfast in the dining room decorated with the most magnificent and traditional tapestry of Aubusson, discover the Parisian art of life and the authenticity of its culture.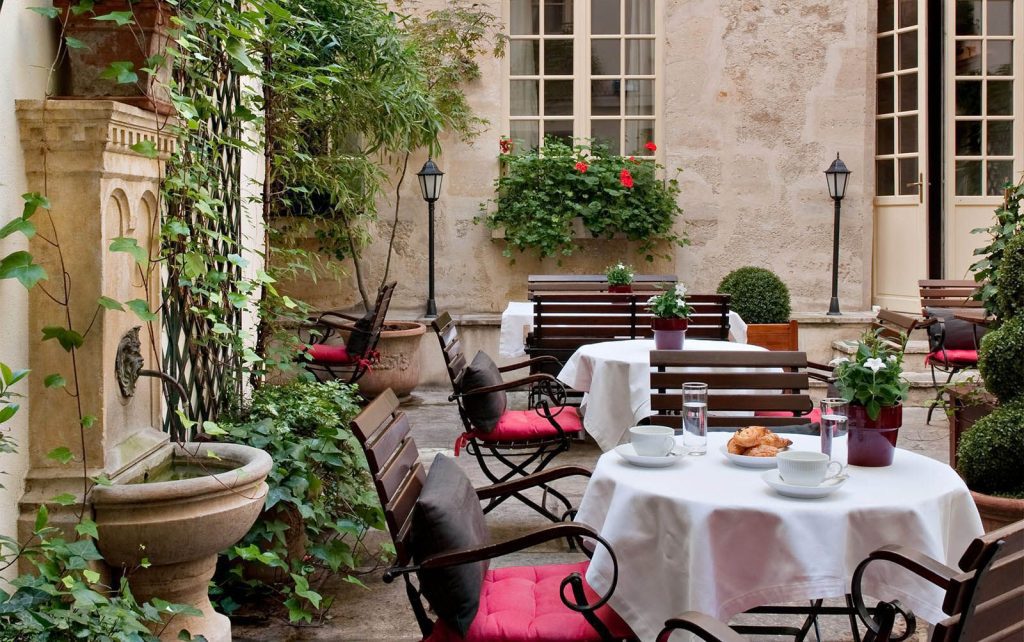 The hotel d'Aubusson proposes 50 very spacious apartements of witch several are decorated with original XVII Century oak beams, are equipped with four-poster beds and others are especially reserved for non-smokers.
Html code here! Replace this with any non empty text and that's it.
Double windows and double glazing, air-conditioned, mini bar, TV, satellite, radio alarm clock, hair drier, American plugs, make-up mirror, luxury and antic styling in the bathroom, individual safe, magnetic access card, security chain…a 4 star comfort for your Parisian stay.
And in order to welcome you at our best, a private car park remains at your disposal, accessible by lift, underneath the hotel.