Disclosure: This page may contain affiliate links.If you click on them we may earn a small commission.If subsequently you make a purchase, we might earn a little more.As an Amazon Associate we earn from qualifying purchases.There is no cost to you.see
Our Disclosure Policy
for more info.
Garry Kasparov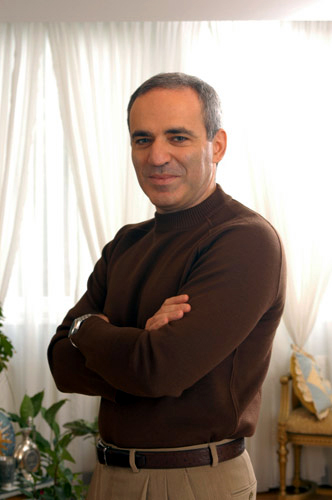 On May 14 1997, the newly opened Salon Of Tourneau Corner, on 502 Madison Avenue, hosted a fancy reception for World Chess Champion Garry Kasparov by the Audemars Piguet Foundation.
The famous watch maker Audemars Piguet has made Kasparov one of its ambassadors, along with Nick Faldo and Alberto Tomba, because he truly strives for excellence and therefore illustrates "the drive toward excellence of the Manufacturer".
Audemars Piguet has designed a special chess clock for Kasparov, who also wears the Royal Oak Dual Time and the Royal Oak Perpetual Calendar.

The Royal Oak is one of the great watchmaking successes of all times. It is named after the British "Royal Oak". On September 6, 1651, King Charles II of England hid in the hollow trunk of an old oak tree in order to escape Cromwell's troops, and he safely passed the night there. This tree, carefully preserved ever since in memory of this historic event, became known as the "Royal Oak".
In 1972 Audemars Piguet designers chose an audacious material for the time, for a luxury watch:steel; their avant-guarde outlook crossed the path of an aristocratic lineage for which an octagonal shape was chosen."The Royal Oak", a watch that became an incredible success overnight, was born.
It is well-known to most, chess aficionado as well as the layman, that in 1985, Garry Kasparov became the youngest World Champion chess player by beating the title-holder Anatoly Karpov, an event laced with drama and intrigues that Kasparov himself recounts in his fascinating autobiography entitled Unlimited Challenge. Since then, Kasparov has become a legend, as he has constantly maintained his title of World Champion more often than any other human being since the existence of this game. Until recently, he had even beaten IBM's very powerful Deep Blue computer, a machine that can analyze 50 billion possible moves in just three minutes. In that match with Deep Blue in 1996, Kasparov first proved that human genius was victorious over the machine.
But Garry Kasparov has little in common with a machine. He is a well-rounded brilliant individual who has mastered several languages so as to be able to converse in many countries where he is competing, and has a deep understanding not only of literature but also of the human psyche.
In his memoir he recalls how his grandmother Susanna, who devoted a lot of time to raising him, taught him to be truthful as well as trusting, and to "appreciate everything created by man." (P. 11). Undoubtedly a genius, his writing reveals that "deep down inside, (he is) a romantic, a person of feeling, or at least that is how (he likes) to view himself".(p.14)
This may surprise certain people, but only those who think that chess is basically a scientific pursuit played by impassive human computers. I firmly believe that chess belongs to the world of art, because a chess player, in addition to his other qualities, must have a well-developed imagination and a rich fantasy."(p.14)
Like for most prodigy, there were sacrifices that Kasparov recognized even as a child; he complained of having been deprived of a normal childhood, and yearned to be treated like every other boy, just like the rest. However one wonders if a boy with the ability to concentrate and to cut himself off from his surroundings during a game to this extent would have been satisfied for long with the routine of the other "normal" children.
Kasparov has experienced much during his short life, yet enough to fill the first volume of his memoir. He has suffered many ups and down in his personal life as well as his career: the death of his beloved father at age seven was his first great loss.
However, in the thirteenth chapter of his book entitled "an evil spirit" he recalls some most troubling events dealings directly with his career: the corruption, manipulations and politics of the championship. Some particularly shocking episode in Seville made him feel like "having looked into the abyss", a frightening experience that haunts him till today.
He writes with the genuine and perhaps innocent desire to tell it like it is, a feeling shared by people who have been unjustly treated and oppressed, yet he never forgets to question himself about the validity of his writing: what spurred him to write his first autobiography at age 24, hardly an appropriate age, so it seems, for such an early enterprise?
"As we grow older, of course, we do become more objective, more restrained in our judgments. But do we become more truthful? I think that the passing years dull that sharpness of reaction, that freshness with which we view much of what has taken place, and subconsciously we begin to tailor the facts to suit later events."(introduction-p. 3)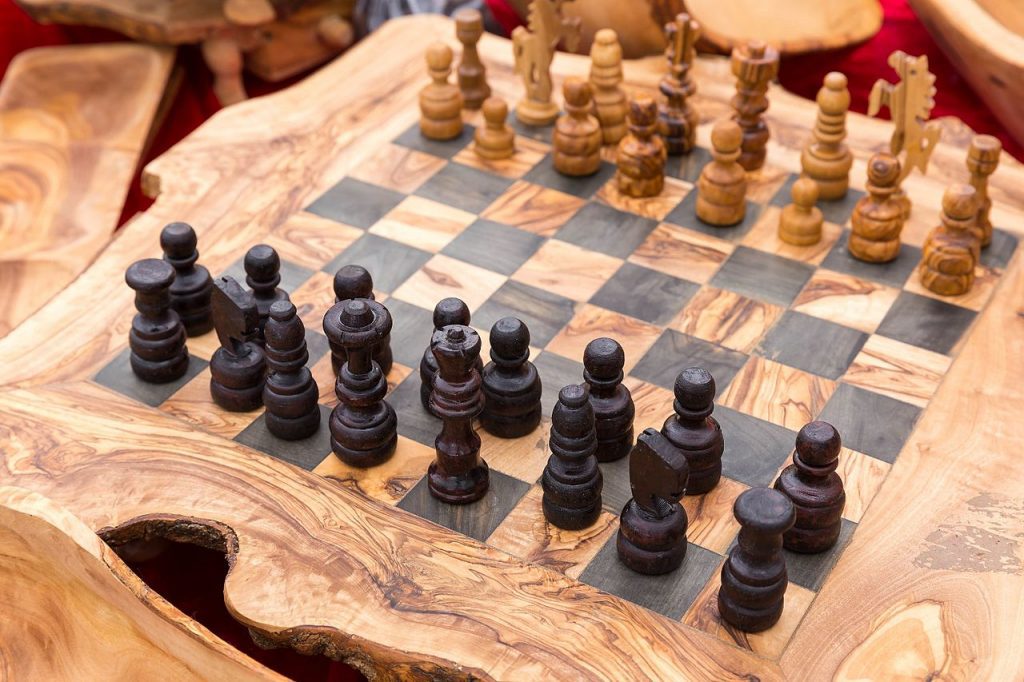 Kasparov quest for truth, like Jean-Jacques Rousseau's, takes on many aspects: in politics, he became directly involved in the changes sweeping the new Russia as he resigned from the Communist Party and have become active in the new developing system.
In the world of Chess he has boldly opposed the dark, evil forces and exposed the corruption of the system. But most of all, on a personal and intellectual level, this life's quest for truth is that of the artist who respect himself and the world. Nothing that is human should be ignored, this is the great lesson of Kasparov's life and work. And if his last encounter with Deep Blue was not a success, it is probably for precisely that reason: the frustration of the true humanist who yearns to test his human opponent, and finds himself dealing with a beatific machine, insensible, moodless, perfectly blue…a dead opponent unworthy of him.
On May 14 1997, Tourneau Corner held a reception in honor of Garry Kasparov, the uncontested World Chess Champion, whose life unfolds as the great Odyssey of the modern genius, replete with incidents, "péripéties", adventures and dangers. To those who worship the "prouesses" of the mind, Kasparov will remain a hero. To others, he is simply the kind of superman that miraculously appears once  in a century.
Jenny Batlay